INTRODUCING THE DETROIT: COMMUNITY PLAY TWITCH EXTENSION
AND OFFICIAL QUANTIC DREAM STREAM PACKS

ATTENTION, TWITCH STREAMERS! We have something special for you!
In Detroit: Become Human, the course of destiny for humanity and androids can be altered by the actions of a few. With this free, interactive poll extension, your viewers can call the shots and affect your choices in-stream.
At pivotal moments in the game, your viewers will be shown an interactive multiple-choice poll in-stream with 2-4 options and a timer, triggered by the PC version of the game with no action needed from you.
Will the collective be rash or calm? Incendiary or obedient? Find out how your audience wants you to play across more than 150 automatically-triggered polls. Then it's up to you to take their direction, or controversially go down another path – all while dialoguing with your viewers.
The extension is free to install and use; compatible with PC versions of Detroit: Become Human.

………………………………………………………………………………………………………………………
Detroit: Become Human and Quantic Dream Stream Packs
Want to add some Detroit circa 2038 flair to your streams? Whether you stream with the Community Play extension or not, these Stream Packs will let you customize your streams with cool and professionally designed motion graphics, all in Detroit: Become Human or Quantic Dream studio styles.
These two Stream Packs are totally free for you to download and use on your channels, while playing Quantic Dream games or anything else you want to stream.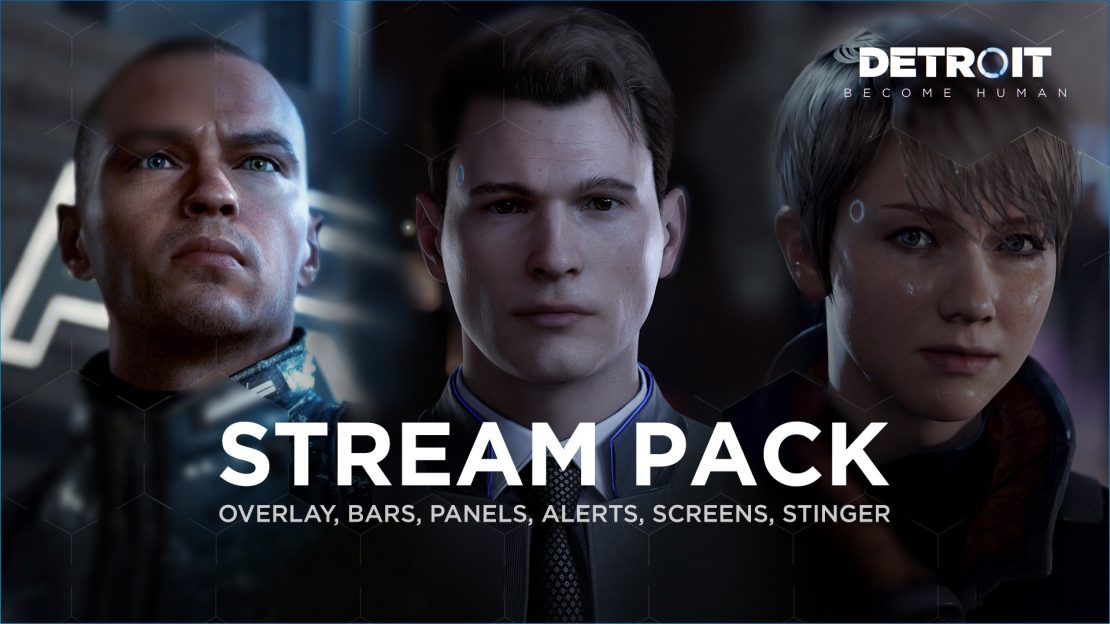 Use it to stream the free Detroit: Become Human demo available on Steam!

On top of Quantic Dream-branded complete stream overlays, our studio stream pack also includes 18 custom emotes inspired by Heavy Rain, Beyond: Two Souls, and Detroit: Become Human plus 30 GIFs to add that Quantic flair to your community chats. Try it now!