QD & ME – CÉLINE MARIE MERCIER – NARRATIVE DESIGNER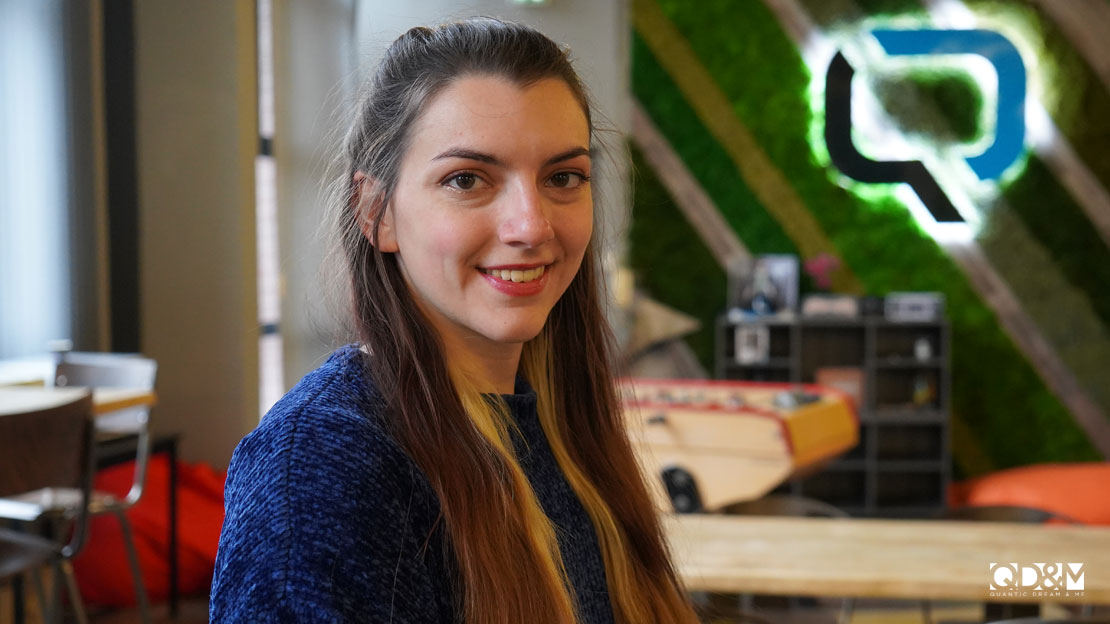 Quantic Dream: Please introduce yourself! What's your name, where are you from, and what is your role at QD?
Hejka! My name is Céline Marie Mercier, I come from Moselle in Eastern France, and I'm a Narrative Designer.
Quantic Dream: How did you come to work in the video games industry? Was it a lifelong dream, or did you luckily stumble into it?
The desire to work in the video game industry was born at the end of my studies. I was doing a Master's degree in Modern Literature when my father shared with me an article listing possible literary jobs in companies. The description of the position of Narrative Designer spoke to me immediately; I had never thought of working in the video game industry before discovering this job. Eventually I hit the jackpot by joining Quantic Dream in Paris, for Star Wars Eclipse™!
Quantic Dream: Let's talk about your job at Quantic Dream! Could you elaborate more on your role, and the role of your team?
My team guarantees the narrative coherence of the game during all phases of the project to ensure that the narrative elements and the game mechanics do not contradict each other. I analyse the scenes, I spot possible consistency problems, I suggest areas for improvement, I prepare summaries for the teams whose work is based on these documents, I check the information mentioned, I update our database… I feel comfortable with these tasks as they remind me of my research work for the thesis. And it's exciting to work with the other departments, I'm constantly learning a lot.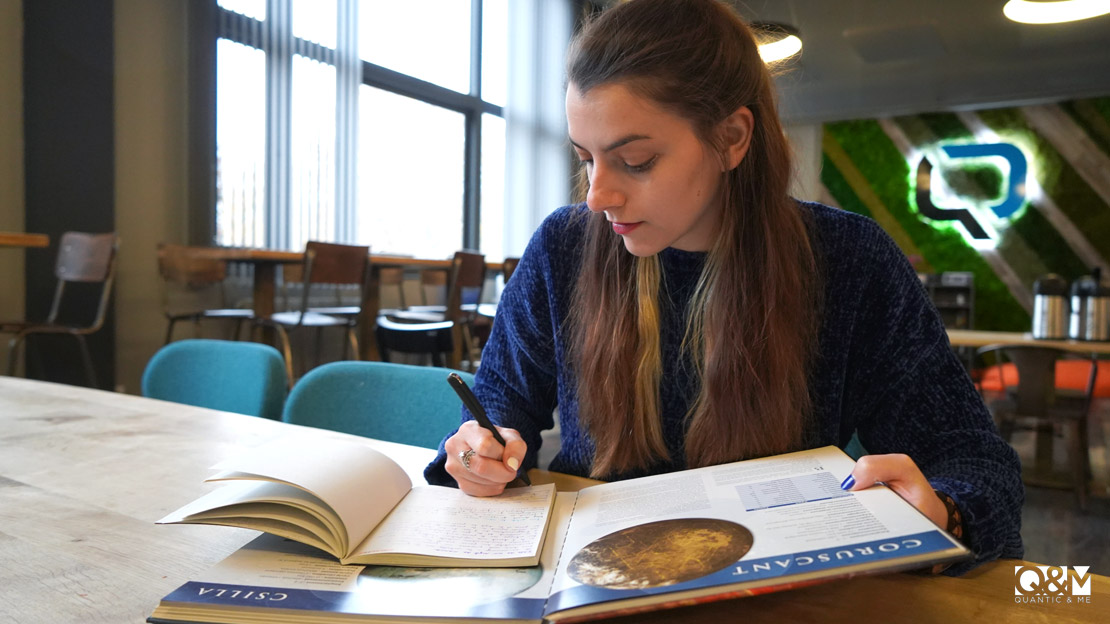 Quantic Dream: Tell us more about the members of your team. Any fun story to share?
I am proud to be part of a team with very diverse profiles, there is a real synergy when we work together. And yes, I do have a few Quantic anecdotes, so here's one: during the visit of several international journalists to the studio, David Cage came to pick me up at my office to introduce me to a Polish journalist from FilmWeb: "This is Celine, she says she speaks Polish, but I haven't yet been able to check it!" he announced laughing. Oczywiście, że mówię po polsku! Pan może to potwierdzić. :p
Quantic Dream: Can you describe to us a typical day for you? Does a typical day even exist for you?
I check my new messages, then I have a team meeting, coffee in hand, where each colleague recaps their current and future assignments. Depending on the programme, I work independently on a given mission, or I meet my colleagues in a meeting to exchange ideas and summarise our proposals. In theory, that's how it works, modulo any top priority.
Quantic Dream: What are your external inspirations that are reflected in your job?
Inevitably! Since I have a creative job, my work reflects my inspirations.
Quantic Dream: Be careful, BIG question… What are your favourite games?
I've grown up with Rayman and The Legend of Zelda, which mean a lot to me. I have powerful memories of the story and aesthetics of Ōkami, which ultimately reminds me a lot of The Legend of Zelda: Twilight Princess.
I spent a fair amount of time on the MMORPG Star Wars: The Old Republic, to which I owe a large part of my lore knowledge, thanks to its codex, which inspired several works. Long before that, I played Star Wars Episode I: Racer with my older brothers and my mother, who introduced us to the saga. his game marks the beginning of my passion for the Star Wars universe, perhaps more than the films.
Quantic Dream: Tell us more about your hobbies outside of work.
I practise two martial arts: kung fu and… lightsaber! The latter has been an official sport in France since 2018, it is the 4th weapon of the French Fencing Federation, and the competitions are mixed. I am even the ambassador of a French lightsaber maker! You can follow me under the nickname Anxifera on Instagram or Twitter if you want to learn more about me!
Otherwise, when I'm not fighting with bare hands or lightsabers, I'm fighting in the Summoner's Rift, which I fell into with the release of the excellent Arcane anime series. My attraction to the League of Legends lore quickly became a real thirst to progress on the MOBA. I went from a game that I didn't want to play, to a game that I'm seriously learning the mechanics of, discovering a competitive side to video games that I didn't know I had.
Quantic Dream: All right! What does your perfect Friday night look like?
Any of these options, with my care ones:
Board game / cards / video games
With red wine / cider / infusion
Quantic Dream: Do you have a message for our readers?
Often, we start a project with an idea in mind, and eventually, something completely unexpected comes out of it. Let us be surprised by any opportunities and welcome them as new quests.
Quantic Dream: Final question! Chocolate cake or Fruit pie?
I always find chocolate cakes too chocolatey, so I'll go for the fruit tart – without the gelatine, please! Lemon meringue tarts are my favourite. After that… Nothing beats a good apple crumble with chocolate chips!