QD & ME – RICHARD ASSOR – OFFICE MANAGER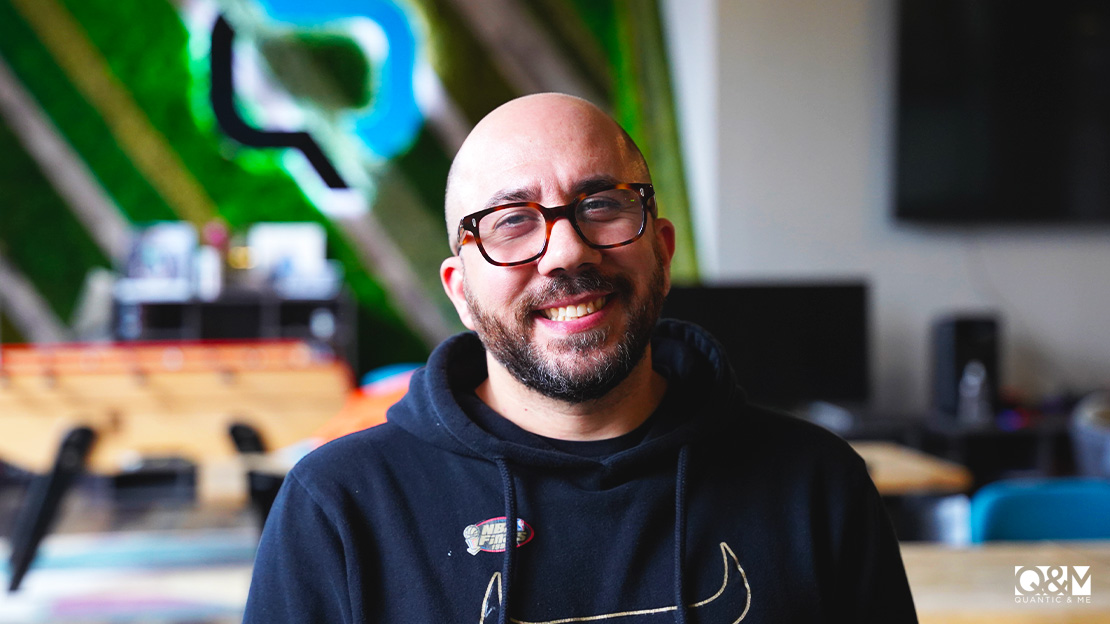 Quantic Dream: Please introduce yourself! What's your name, where are you from, and what is your role at QD?
My name is Richard Assor, I'm from the Paris area, and I've been Office Manager at Quantic Dream since October 2022.
Quantic Dream: How did you come to work in the video games industry? Was it a lifelong dream, or did you luckily stumble into it?
By chance, really. I've always been a video game enthusiast and Quantic Dream is part of my gaming background, starting with Heavy Rain. A few months before I was recruited, I was looking for a change in my career, and randomly I learned that the studio was looking for an Office Manager. I sent in my resume, had an interview, then another, and here I am! It's a real pleasure to see what goes on behind the scenes and to participate at my level.
Quantic Dream: Let's talk about your job at Quantic Dream! Could you elaborate more on your role, and the role of your team?
I have an atypical background, without a major diploma, but with real professional experience that leads me to manage all the little things that make a big whole. I was a technician in several companies before, managing the day-to-day running of the business, coordinating every detail in the premises so that the employees could concentrate on their tasks. This can range from managing common areas to fitting out entire premises, it's very varied. The QD Breakfasts that bring the whole studio together monthly, the common areas to take care of daily, the follow up with external suppliers…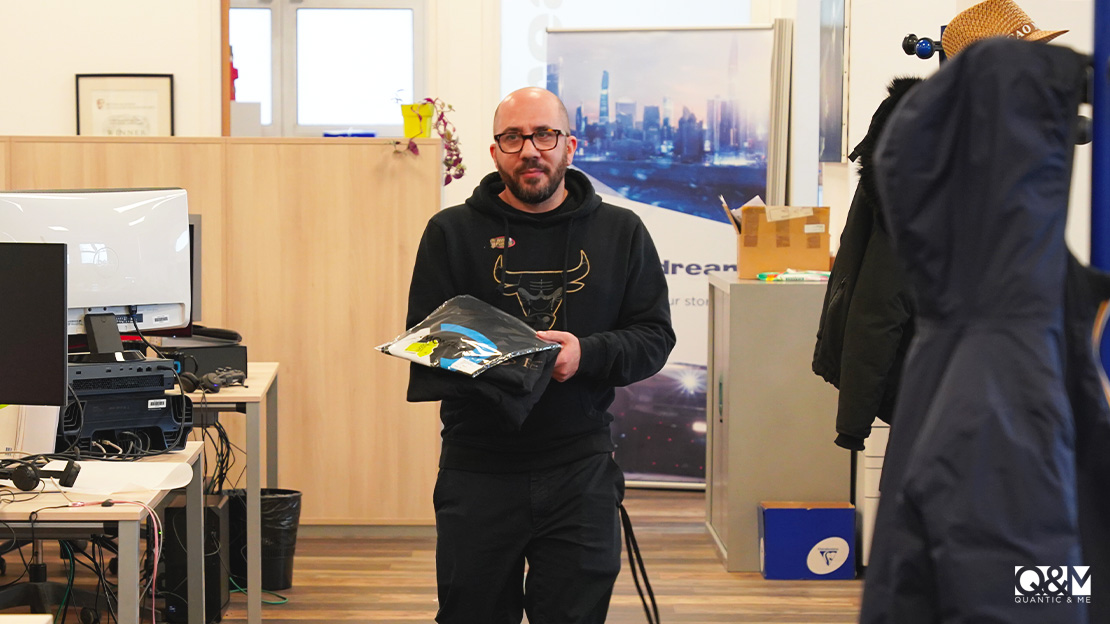 Quantic Dream: Tell us more about the members of your team.
I'm a one-man team! That being said, I work hand in hand with Guillaume, the CEO, and Juliette, the Human Resources Director, depending on the topics. It's a new position, there was no Office Manager at the studio before me, so I also bring my own touch. I like the contact with people; my job leads me to work for and with each person at Quantic Dream.
Quantic Dream: Can you describe your typical day? Does it exist for you?
More or less. I get in early, usually, to check that all is well in the studio before the teams arrive. Then I respond to requests, either live or by email. Depending on the emergency, I react on the spot, but I make rounds of the premises to provide help if needed, on a case-by-case basis. I make sure that everyone sees that I am there and available.
Quantic Dream: Are any of your external inspirations reflected in your work?
I am someone who reaches out to others, both in life and in work. I love music, sport and sharing. My personality is reflected in the way I approach this role in the studio!
Quantic Dream: Here's a BIG question… What are your favourite games?
There are so many of them! To name a few oldies, I would say NBA Jam for the nostalgia of the fancy arcade cabinet, Marvel vs Capcom and its gigantic combos, Mario Kart, Metal Slug, GTA… For the most recent ones, I can mention The Last of Us, God of War, The Forest and Call of Duty in multiplayer. And I dream of owning a Star Wars Battle Pod arcade cabinet. But I'm working on it 🙂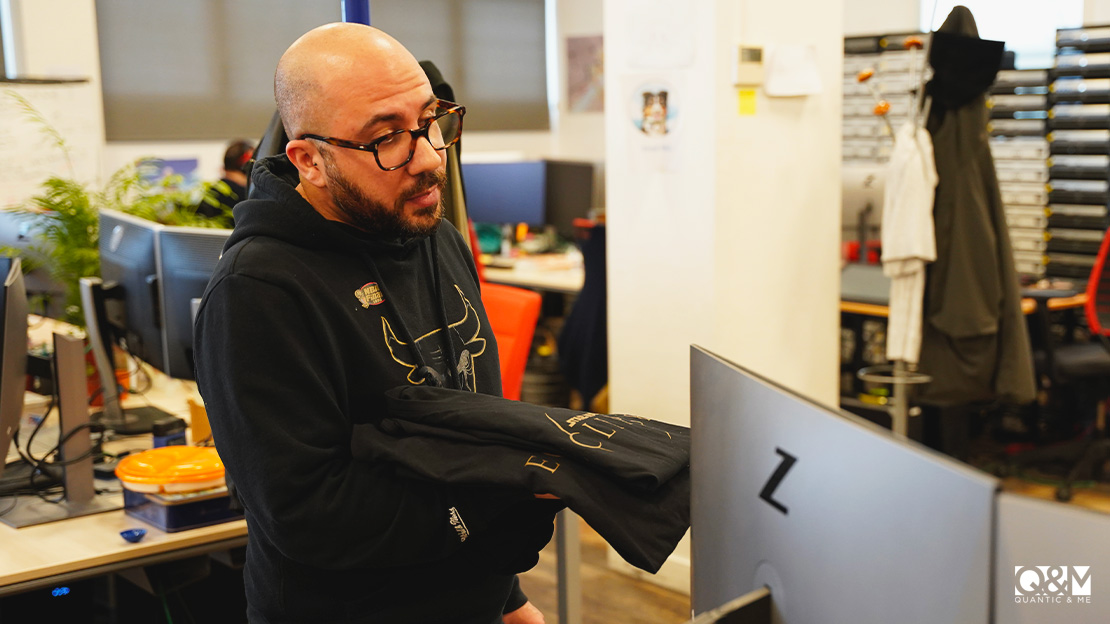 Quantic Dream: Tell us more about your interests outside of work.
I'm a curious person by nature, I like a lot of things: sneakers, basketball (NBA), restaurants, music (I play guitar), video games, board games, reading manga and comics, movies, series, documentaries…
Quantic Dream: All right! What does your ideal Friday night look like?
A restaurant, a good movie, a concert, seeing my relatives… I like to share my free time with people around me.
Quantic Dream: Do you have a message for our readers?
It's not just anyone who works in a video game studio. The profiles, the experiences, the skills, it's so varied… You shouldn't hesitate to take a chance; if you think you have something to bring to the table, go for it!
Quantic Dream: Final question! Chocolate cake or fruit pie?
More of a fruit tart, it's fresher, lighter than chocolate and there's much more choice!