QD & ME – VIRGINIE GOYON, MARKETING ARTIST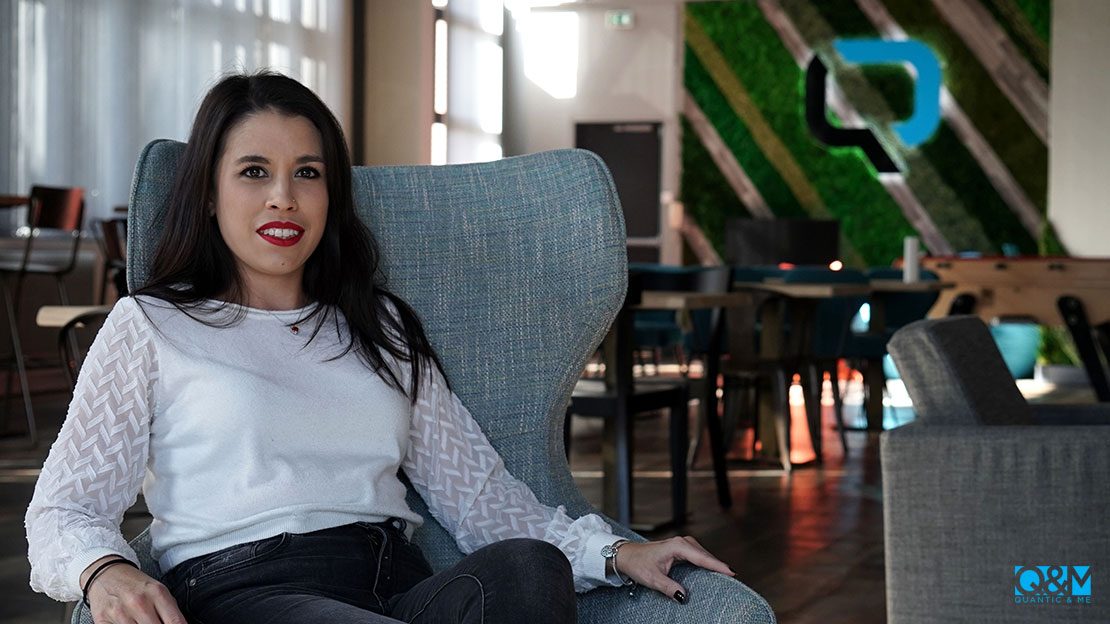 Quantic Dream: Please introduce yourself! What's your name, where are you from, and what is your role at QD?
My name is Virginie Goyon, I come from Aurillac, Cantal, which is known to be the coldest city in France, according to Météo France. It is also the city of the umbrella, which is quite weird because the weather is better there than in Paris ! I've been a Marketing Artist at Quantic Dream for a few months now.
Quantic Dream: How did you come to work in the video games industry? Was it a lifelong dream, or did you luckily stumble into it?
It was actually completely by chance! In 2009, I wanted to do a multimedia degree in Aurillac and I needed to find a company for my internship; I had gone through all the communication agencies in the area but hadn't found anything. On the first day of the new school year, one of my former teachers advised me to send my application to L'Odyssée Interactive. Which is the company that created jeuxvideo.com. I got an interview and that was it! And clearly, it's been a revelation. I was already a casual gamer and I knew the site for its walkthrough section; thanks to the internship, I discovered a much larger and exciting universe. A year after this internship, a position as a multimedia graphic designer became available and I came back to jeuxvideo.com. Following the acquisition by Webedia in 2015, I was transferred to the company's global creative studio. This allowed me to discover other fields and also to reinforce the fact that I love working in the gaming industry. So I applied to Quantic Dream at the end of 2019, because it's the studio that appeals to me the most, being passionate about movies, series and video games.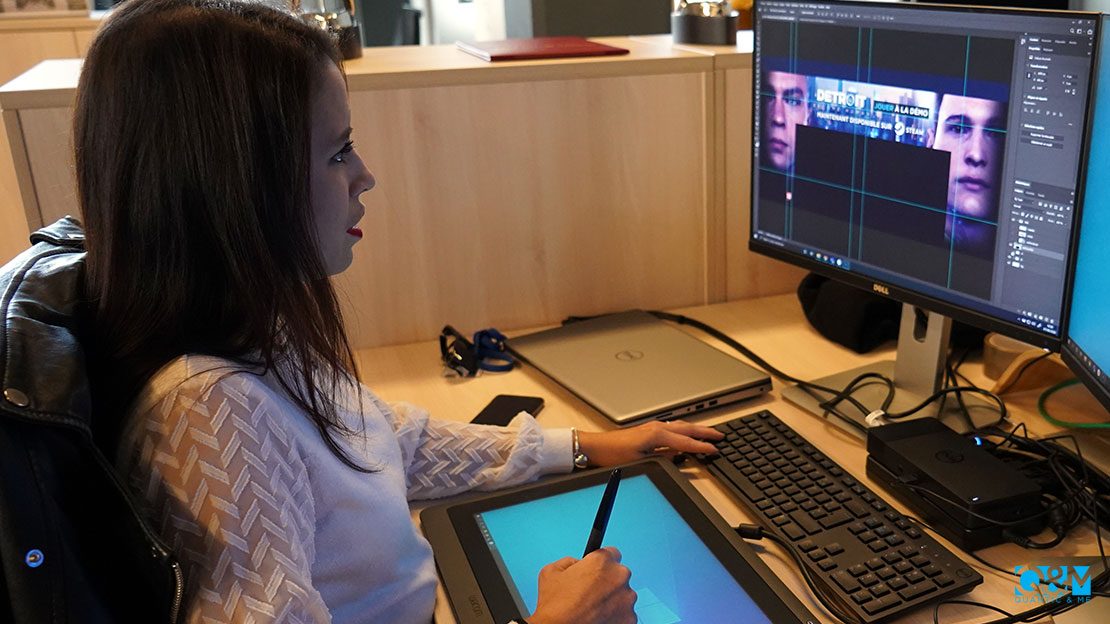 Quantic Dream: Let's talk about your job at Quantic Dream! Could you elaborate more on your role, and the role of your team?
My role here as a Marketing Artist is quite varied: I create all the media to promote the studio and its projects. This can also be done through advertising campaigns, social networks, blogs, articles derived from our licenses as well as assets for our streams and videos.
Quantic Dream: Tell us more about the members of your team. Any fun story to share?
Unfortunately, I've been here for only a few months and started during the French lockdown. I'm still working remotely from home, so I haven't had many opportunities to see my team IRL. I don't have any special anecdote to tell yet.
Quantic Dream: Can you describe to us a typical day for you? Does a typical day even exist for you?
I don't have a typical day, they are all different, but they all start by greeting my coworkers on Teams! Then, I make my little planning of the day, according to the current requests, deadlines and meetings.
Quantic Dream: What are your external inspirations that are reflected in your job?
I have the chance to do a job that I love, in a field that I am passionate about. I am curious about nature and I like to look at what is being done elsewhere in terms of graphics and creation. It's always a good source of inspiration and it also allows me to improve my own work. Everything that moves me on a daily basis, whether it's in movies, books, it impacts and enhances my work.
Quantic Dream: Be careful, BIG question… What are your favourite games?
Not an easy one indeed! I like a lot of different games and for different reasons, but mainly by nostalgia for the good times spent on them. My first game was Super Mario Bros. on the NES, the first Nintendo home console. I loved the fiery games between cousins, trying to finish the game in an afternoon, sharing the controller! Then I played a lot with my sister at GTA 3, GTA Vice City, S.C.A.R.S. and Urban Chaos. I also spent many hours on THE SIMS 2/3/4. I love creating whole universes and it sure takes a crazy amount of time! I also had a big crush on The Legend of Zelda: The Wind Waker. I love its design, its soundtrack… And I've spent my student nights fighting on SoulCalibur 5 and more recently my lunch breaks on Super Smash Bros. Ultimate. I loved Spider-Man on PS4, I find the gameplay very immersive, you really feel like you're flying freely in Manhattan. Then recently, I got addicted to Animal Crossing. As a young mom, I have less time to play and this game allows me to do short sessions; and besides, it reminds me a little bit of The Sims! Last but not least, I have a crush on Detroit: Become Human. I was so immersed in this universe that I would dream about it at night!
Quantic Dream: Tell us more about your hobbies outside of work.
I love cinema and I watch tons of series on all possible streaming platforms. But I also like walking in nature, discovering new places, visiting historical sites. I enjoy cooking, painting, drawing and reading. Spending time with my family is very important to me, it gives me a lot of energy. And I'm never against a good metal concert!
Quantic Dream: All right! What does your perfect Friday night look like?
Order food with my darling and my son, and enjoy the moment with nothing else in my mind!
Quantic Dream: Do you have a message for our readers?
Thank you for following us and encouraging us through all your messages! And "stay tuned" 😉
Quantic Dream: Final question! Chocolate cake or Fruit pie?
I'm crazy about raspberry cake! But this year, I discovered what a passion I have for rhubarb pies, and so all through spring I've baked one almost every week! Yes, eating is another passion of mine