QD&ME – Richard Robinson – Social Media Manager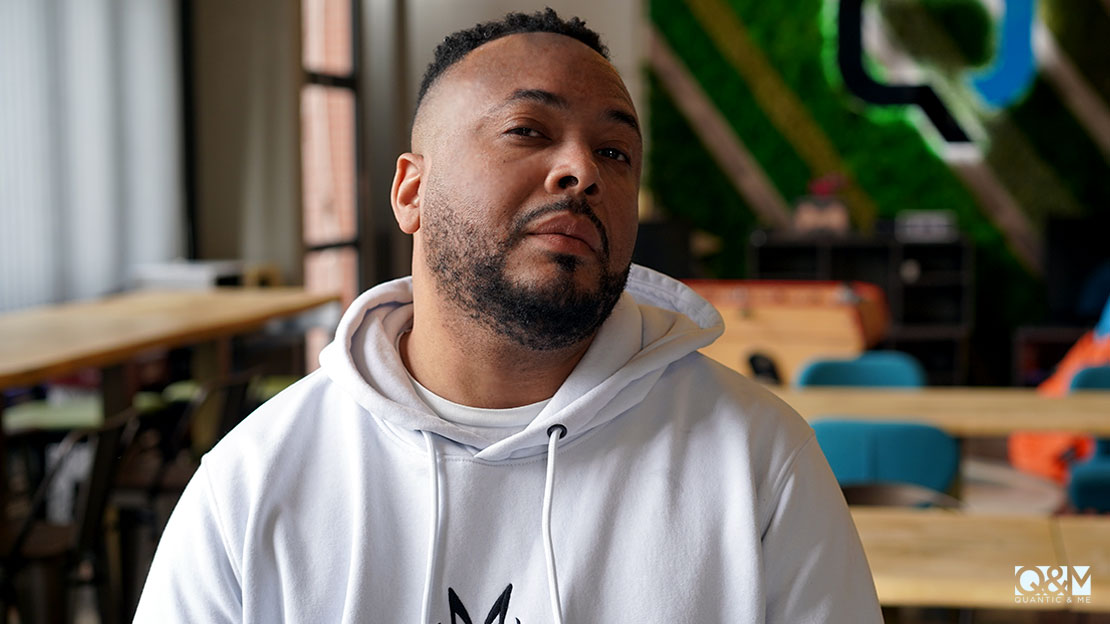 Quantic Dream: Please introduce yourself! What's your name, where are you from, and what is your role at QD?
Hi, my name is Richard Robinson, I was born in the Paris area almost 40 years ago, and I am a "young" father of two adorable twins. I am the Social Media Manager at Quantic Dream since April 2019.
QD: How did you come to work in the video games industry? Was it a lifelong dream, or did you luckily stumble into it?
At the time of release of a little unknown indie game called World of Warcraft (😉) I was able to converse with someone on the official forums, who in 2004 was called a Community Manager. This person's job seemed really appealing to me, so I challenged myself to one day join the studio behind WoW as a member of the Community team, which felt like such a dream at the time.
After applying 6 times to 6 different roles and being rejected 6 times… I wasn't really keen on trying for a 7th. But it was finally the right role and the right fit, and now here I am to this day as a Community and Social Media professional! I stayed at that company for 14 years before joining Quantic Dream 3 years ago.
QD: Let's talk about your job at Quantic Dream! Could you elaborate more on your role, and the role of your team?
A Social Media Manager is basically a person who establishes the strategy and coordinates the communication of a company on social media. My role is to coordinate with different teams within the studio and find a way to share their work on social media, which includes creating content that illustrates their work in formats that are friendly to the different social networks, creating a strategic publication plan, and managing the networks. I am also in charge of working with influencers and other content creators.
QD: Tell us more about the members of your team. Any fun story to share?
I'm a part of the Communications team, who are 5 people in all. We're a very collaborative team with different backgrounds, experiences, ages and personalities – but I've never been a part of a team that works so well together before! Our team spirit is a real strength that enables all of our projects, large and small!
QD: Can you describe to us a typical day for you? Does a typical day even exist for you?
A what day? Oh yes, typical! A typical day doesn't really exist in this kind of job. The only "typical" part would be to start the day with a coffee and reading your emails. There are so many different things to do that the term typical day doesn't really apply here. Tasks can range from writing posts all the way to organizing a physical event on the other side of the world.
QD: What are your external inspirations that are reflected in your job?
It's maybe a little ridiculous to say, but everything around me inspires me. Every person I meet inspires me. I always find fascinating aspects in everyone. So, I take the things that I find positive and find ways to integrate them into my approach.
QD: Be careful, BIG question… What are your favourite games?
This is indeed a great question! Here's a list of games, in chronological order, that have left their mark on me:
Alex Kidd on Master System
California Games on Lynx
Super Mario Land 2 on Gameboy
Super Mario Bros 3 on Super Nes
Secret of Mana on Super Nes
WipeOut on PlayStation
Final Fantasy VII for PlayStation
Gran Turismo on PlayStation
Counter Strike 1.5 and 1.6 on PC
World of Warcraft on PC
Diablo on PC
Overwatch on PC
Horizon Zero Dawn on PlayStation 4
There's a lot of other games that I love but these in particular have impacted me at a specific period of my life. I'm sure there would be many games I would love today, but there are too many coming out at the same time, and I don't have the time to play as much as I used to.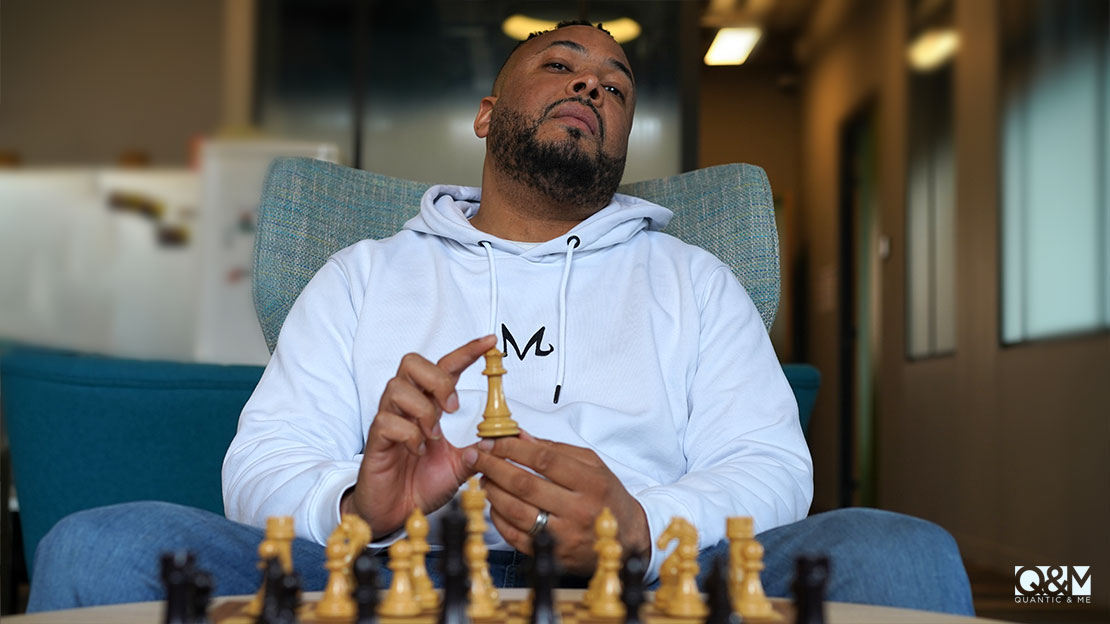 QD: Tell us more about your hobbies outside of work.
I have spent a good part of my life on the volleyball courts since I was 11 years old. I also love basketball, but unfortunately I didn't have the height necessary to have a great basketball career :). Lately, I started sport shooting, a very nice activity and more physical than you'd think. Otherwise, I take care of my family and my twins, and that requires a lot of energy.
QD: All right! What does your perfect Friday night look like?
The perfect Friday night is an evening with my childhood friends and their families, sharing all kinds of food while talking about our lives. Then we have Saturday to recover… or even Sunday, is needed!
QD: Do you have a message for our readers?
Believe in yourself and make your own experience of things. Of course, we need advice in life, but no one will ever be in your shoes.
QD: Final question! Chocolate cake or Fruit pie?
Fruit pie without hesitation. Fruit is life (that's how they say it?). Chocolate is overrated.