QD & ME – INGRID SANASSEE – LEAD MOTION KIT ANIMATION 
Quantic Dream is a French video game studio that brings together employees with different profiles and from different backgrounds, both geographically and professionally. In this first entry of a series of blogs, dedicated to introducing Quantic Dream employees, meet Ingrid, Motion Kit Lead.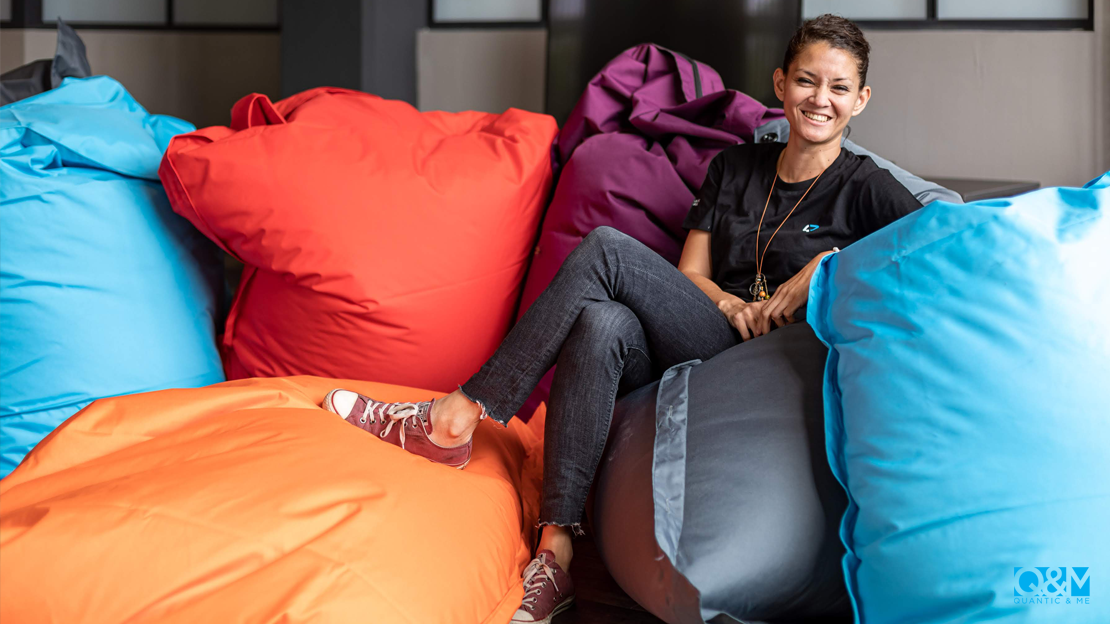 Quantic Dream: Hi Ingrid, please introduce yourself! Where are you from, and what is your role at QD?
Ingrid S.: I'm Ingrid Sanassee and I come from Mauritius island, a small country in the Indian Ocean. I joined Quantic Dream in 2011 as Senior Gameplay Animator and recently became Lead Motion Kit Animation.
QD: How did you come to work in the video games industry? Was it a lifelong dream, or did you luckily stumble into it?
Ingrid S.: I'm as stubborn as a mule, they say ? I think that I've always wanted to work in arts or any kind of multimedia field. I remember, back in Mauritius, the day when my older cousin showed me the very first computer in the family. At that time, owning one was something very rare in my country. So when I saw his brand new PC, that's when I went crazy, I think (lol). I literally fell in love with that machine with so many mind-blowing possibilities. It was really unbelievable. My cousin made me discover games like Wolfenstein and Doom but what kind of changed everything was playing at Tomb Raider, my first third-person adventure game. What struck me was not only seeing that incredible hero move so smoothly, but most of all, the end credits. After the big "The End" I was in a trance, wondering what all those names on the screen with mystical titles were. They were not that many, but enough for me to understand that real people had imagined and created that game. I remember later that night at the dinner table, I told my mom that I wanted to do the same, make video games, and you know what she said? "That good, that's good … Now finish your mashed potatoes…" (lol)
Later in high school, I had the chance to mix both artistic and scientific studies which was great for what I wanted to do. After obtaining my certificate in Arts & Mathematics in 2001, I stumbled on a small ad in the newspapers announcing that a famous French 3D animation studio was opening a branch in Mauritius and was looking for candidates to join their art and animation team. Also they offered training for beginners like me. And there you go! I got my first job at TropikAnim studio one month later. For those who don't know, TropikAnim was then part of Gribouille studio, the first studio working with motion capture and 3D on TV shows in France. They were writing the animation series called Xcalibur with master Phillipe Druillet, one of my favourite comic artists. During my time with them, I saw the trailer with such stunning graphics, animations and special effects. Again, I went crazy. One week later, I started my first animation training and then worked there as animator for more than a year. Those were my early years in 3D animation and motion capture.
Then in 2002, came the day when I decided to follow part of the French team to France, and as we say, follow my European dream. In parallel to an arts-based academic background, I had that need to learn, well, everything and the challenge was "all by myself." I spent that time learning 2D and other animation techniques, modelling, compositing, programming (one of my favourite hobbies today), and a lot more. It was also the time when, together with my former partner, Pascal Lefort (currently Technical Art director on Paper Beast), we founded PakingProd where we collaborated with contemporary artists like Kolkoz or André on various art films, music videos and web magazines. Pascal and I spent 4 years working on wonderful projects together, both gaining more and more experience, and that was a real turning-point period in my career.
My resume was becoming stronger and that's when I felt ready to join Ubisoft Montpellier on the game Beowulf. My first video game studio and yes, my lifelong dream was coming true.
After a few months, I moved to Paris to join Darkworks, the developers of Alone in the Dark 4 and Cold Fear, where I worked as Lead Animator on the game I Am Alive for the next 5 years. And this year, I'm celebrating my 8th anniversary at Quantic Dream!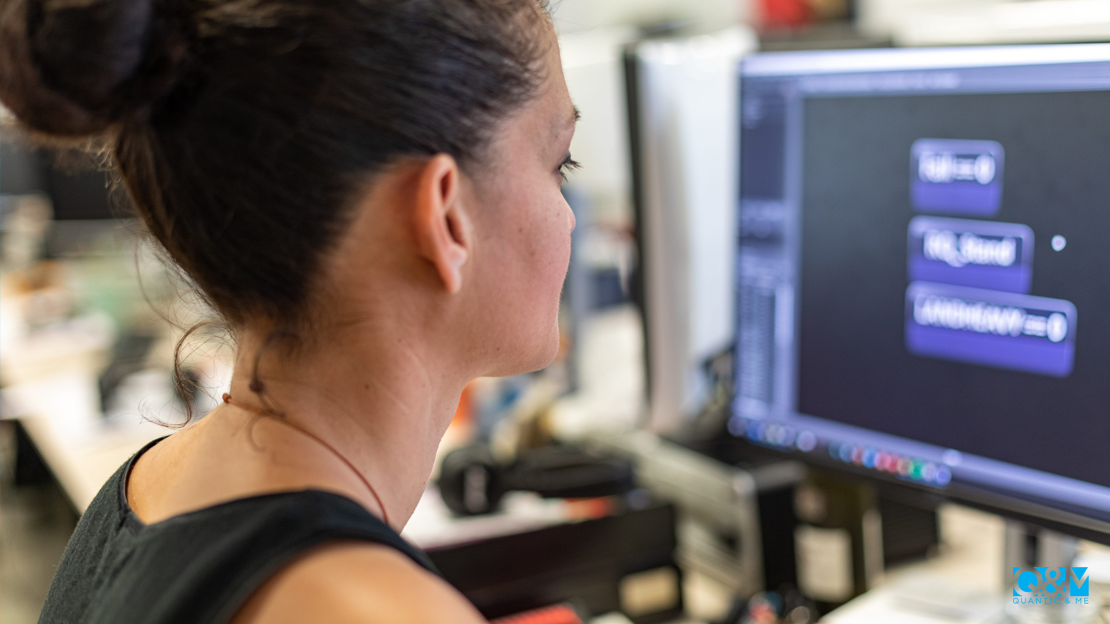 QD: Let's talk about your job at Quantic Dream! Could you elaborate on your role, and the role of your team?
Ingrid S.: I'm in charge of the gameplay part of the Animation team (what we call Motion Kit). We are in charge of the player and AI locomotion, meaning we define how they move and interact within the playable scenes of our games.
There are different steps in the process. First is to define WHO the characters are. What are personalities and how can they be expressed in their way of walking, rushing, fighting; how can we distinguish them from other characters and make them unique and memorable? My team and I work closely with the Creative team, David Cage and the Game Design, Shooting and Art teams, to define the models and have a perfect, clear vision of their identity in the game. I remember the long hours spent with Benjamin Diebling on Detroit: Become Human, observing people's behaviour, discussing the mood of the scene and trying to figure out the best silhouettes, like in the motion kit of Luther holding Alice in his arms and with Gregorie Diaconu, challenging our ideas and seeking for the best ways to make the players feel the intensity of the game through surprising and unique gameplays.
Secondly, we have to list WHAT animations would be required – first, to simply move a character, animal or vehicle from point A to point B, and second, what additional animations would make them distinctive. So, we start by putting their locomotion states to paper. For example, the basics states would be: the character would have an Idle state when he is not moving, he must to be able to start in any direction before actually going into a regular walk or run cycle. During this move state, he has to be able to shift his body weight to turn to precise directions. The additional ones would be : When walking close to a chair, Connor would push it with the back of his hand, he would play with his coin if he's not moving, or Kara would step over objects on the ground instead of colliding into them. Knowing those different states lets us figure out what specific animations we have to shoot in motion capture or keyframe in our 3D animation tool.
And finally, it's the big HOW, the technical part of the team's role. How do we make all this work in a game. For that, we work in our in-house state machine tool called Dynamo. It allows us to connect those different states between each other and trigger them according to conditions; The player just pushed the stick, so you can transition from a rest state to a move state. The camera is rotating, so the character can turn his eyes and head and look in the camera direction. You just pressed on the X button, now you can jump! And together with the Gameplay and Animation programmers (best team ever!), we work hard on setting up powerful systems and real-time techniques that would allow us to achieve the best locomotion render.
QD: Tell us more about the members of your team. Any fun stories to share?
Ingrid S.: Do you have a few free hours? 🙂 Ok, let's go directly to the funniest!
Please meet Maxime Brochen who literally stumbled into and messed up the mocap camera setup trying to slow down a running stunt guy during the Markus parkour shooting session for Detroit. We lost an hour of shooting because Florence Fournier had to recalibrate the set, but gained an hour of laughter!
I also remember the look on our co-CEO Guillaume De Fondaumière's face when he opened the door of our secret customized-meeting room-greenhouse, where the Animation team along with Angeline Liot, our Lead Animator had decided to grow, basically, a tropical jungle. He just stood there for a while, closed the door and said "Ok, I'll look for another meeting room." He then gave us a whole area in the Quantic's office's outdoor area where we now have our own vegetable garden. And last but not least, if you ever see some weird guys running after and filming pigeons in the streets, that would probably be us, or someone working on a pigeon motion kit somewhere! We have some really great moments with the team.
"Every day can be different! But what stays consistent is the traditional morning coffee on Quantic's office patio after arriving at work"
QD: Can you describe to us a typical day for you? Does a typical day even exist for you?
Ingrid S.: Every day can be different! But what stays consistent is the traditional morning coffee on Quantic's office patio after arriving at work ? Then, it's time to review the latest build, check for bugs or animations to improve, write down today's team's tasks and keep an update log with the tools, features or on-going design projects. Next, I give myself time for a daily technology review which I share and discuss with R&D or animation colleagues. This is an important activity for me, because I believe that it's a simple way to keep your mind open and for the team to progress together. Then the afternoons can be quite busy with weekly follow-up meetings, editing our motion kits and producing animations!
Monday and Wednesday afternoons are cool at Quantic. Just before the work day's over, you can see our "Running Team" warming up next to your desk ? They are about 10 Quanticiens and they run together to a park near the office before coming back one hour later. It's really nice to see them together. And if you have the chance to pass by Quantic Dream on Monday evenings, you'll be surprised to hear some very cool live music coming from the studio. It's our weekly Jam Session day!
Also, during the summer, some of us have an important job to do: water the vegetable garden (yes, that tropical jungle)! We regularly collect and share the grown vegetables with the studio. Imagine some of our summer meetings on the patio discussing animation with a plate of fresh Quantic tomatoes and homemade bread on the table. Those moments are precious!
QD: What are your external inspirations that are reflected in your job?
Ingrid S.: For movement, Ballet and Dance (any dance), definitely. I'm a huge fan of movement. For me, dance is the expression that represents all the possible movement a body can do. Each move has to be so precise, and therefore, choreographed and prepared in a specific way to express the big picture. It's a sort of puzzle where each piece is mounted one by one to create the perfect and clever combination of steps. So contemporary choreographers like Caroline Carlson, late Pina Bausch, Akram Khan or Jiri Kylian are genius to me.
For the technical part, I'll have to say that I love people who help locomotion progress in the game industry, and who share thoughts and techniques and are willing to discuss them with the animation community. Amongst them, you have guys like Daniel Holden and Micheal Buttner who are pushing the way gameplay locomotion is made. Or others like Dan Lowe, Jonathan Cooper and Ryan Duffin who are very active in the community and with whom it's very inspiring to share ideas.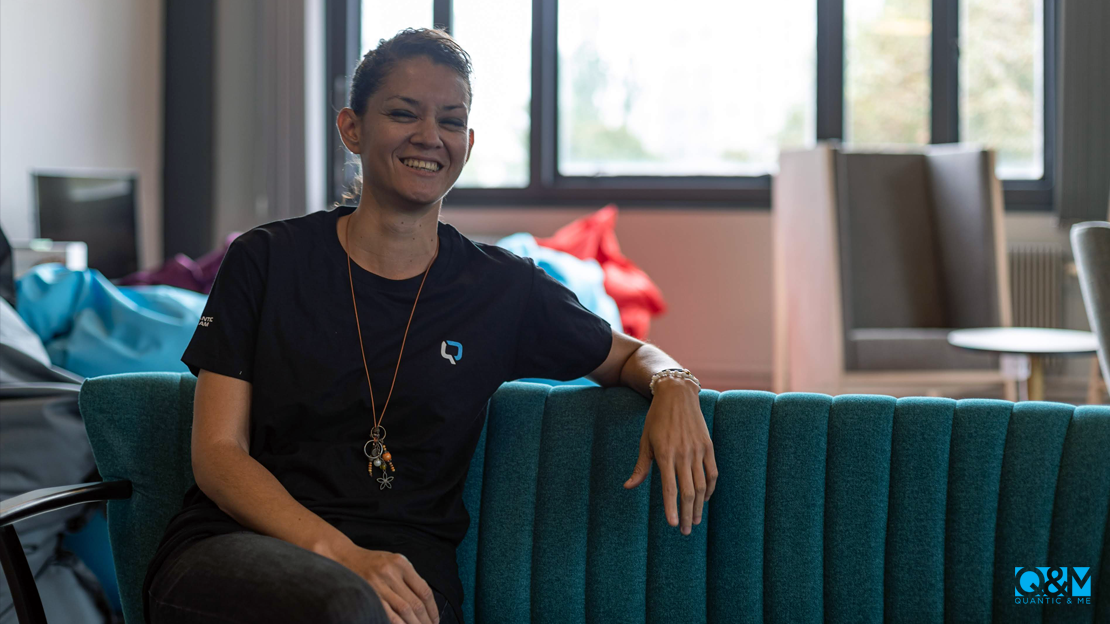 QD: Here comes a, BIG question… What are your favourite games?
Ingrid S.: Big, indeed! I could say the first Tomb Raider out of nostalgia, but three games comes immediately in mind: Okami, Shadow of Colossus and Journey!
I'm also a big fan of atypical indie games. Year Walk, Unexplored, Gris (of course Gris) or Plug & Play are the kind of games I'm usually fond of. The two last memorable indie games I've played were Sea of Solitude from creator Cornelia Geppert and DARQ from Wlad Marhulets, a film composer who became a solo-developer. Those two are definitely in my top 5 list.
QD: Tell us more about your hobbies outside of work.
Ingrid S.: Well, everyone who knows me know that when I get home, I spend another 4 hours on my personal work. Besides work, I have a LOT of projects starting from programming, creating shaders and music, but the most developed are the ones based on giving shape to movement, more precisely on my everyday movements. One concept is called Sismograffitis. They are hand-drawn curves that I make during my travels. I literally place an ink pen on the paper and let the car, bus, boat or plane turbulence do the job. Does that sound crazy? And TagCards is pretty much the same idea except that they are totally code-based. I made my own application that records my everyday moves (walking to Quantic Dream, going to a party, dancing, watching a ballet piece) and I used that data to generate a 2D drawing. I'm actually working on the 3D version of it and preparing an audio-based drawing tool in parallel. Parts of those projects can be seen on my social media profiles.
QD: All right! What does your perfect Friday night look like?
Ingrid S.: The perfect Friday for me is when, after a week's hard work, you just chill and relax with your colleagues. In the summer it would be in the mocap kitchen or outside on the patio. When it's colder, it would be at a neighbouring bar. We will spend long hours discussing on our individual projects, about the latest movies we've seen or games we've played. It's a great way to start the weekend!
QD: Do you have a message for our readers?
Ingrid S.: Above all, I would like to give a BIG HUG to our fans. They are so incredible! They show so much love for our games and towards the studio and this really encourages everyone in the team in so many ways. Even if we cannot respond to everyone, I want to tell them that we love you here. THANK YOU a thousand times for your support! And for those who wish to one day work in video games but have questions or doubts, don't hesitate to get in touch. We'll always be happy to help you in any way we can ?
QD: Final question! Chocolate cake or fruit pie?

Ingrid S.: Dholl Puri! ? Sorry, you'll have to visit my country to know what it is! But I promise you, this dish will blow your mind!
QD: Promise, we will try it!
……………………………………………………………………………………….
Thanks for reading! If you want to keep in touch with her, follow Ingrid on Twitter!

Pictures by Julien Braconnier