Quantic Dream flies off to San Diego Comic Con 2019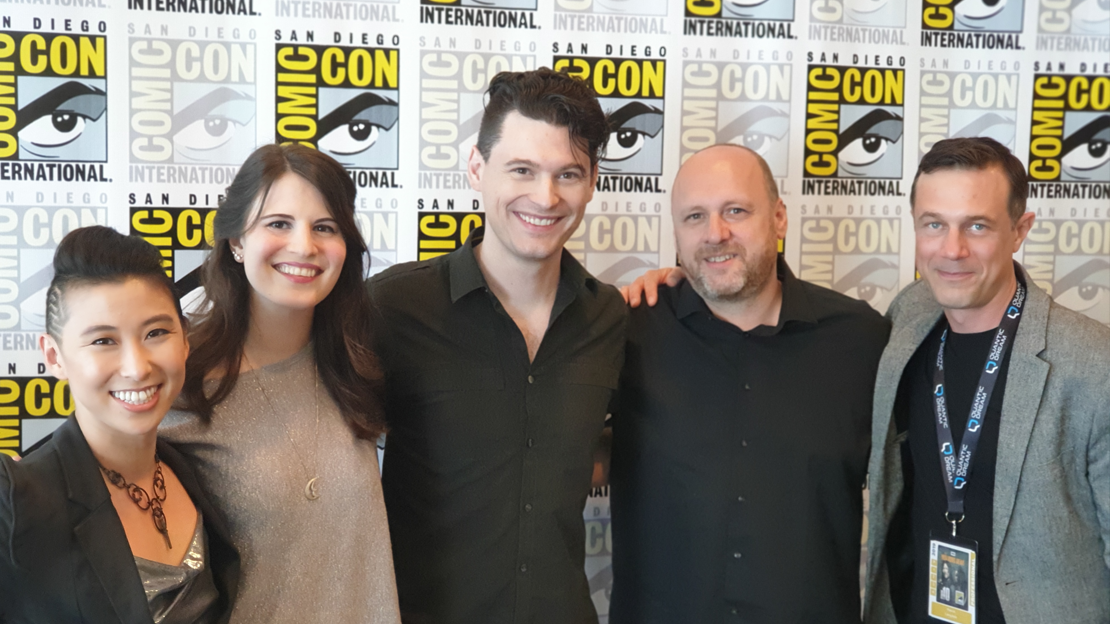 As convention season picked up steam at the beginning of summer, with E3 coming to an end and Gamescom on the horizon, we at Quantic Dream prepared ourselves for a whirlwind San Diego Comic Con trip. For the duration of the jam-packed stay, we were able to welcome some of the actors from our games Heavy Rain and Detroit: Become Human to sit on a panel called "Technology as a means to Enable Cultural Expression," as well as participate in a number of interviews to promote the PC launches of our titles.
Starting the convention off strong, on Thursday Entertainment Weekly sat down with Jesse WIlliams (Grey's Anatomy) who plays Markus in Detroit, to discuss how he balances being a popular actor as well as the lead of one of Quantic Dream's most well-received video games. The interviewer loved speaking with Jesse around Grey's Anatomy, as well as learning about the ins and outs of the video game industry. The Entertainment Weekly interview was posted to their YouTube channel as well as online.
The rest of the day was full of press interviews, autograph signings, and the panel with actors Jesse Williams, Amelia Rose Blaire, Pascal Langdale, Bryan Dechart, and writer/director David Cage. Fans flooded in and listened to well-known voice-over actor Erika Ishii ask and discuss the burning questions fans have had over the years. After the panel, fans were able to get autographs from David and the cast.
On Friday David spoke with top gaming site IGN on their SDCC liveshow, to discuss interactive narrative storytelling within the gaming industry and how streaming has impacted the video game industry both positively and negatively. There were about 2,300 concurrent viewers watching and the interview is available to watch on IGN's YouTube channel.
Finally, to round out the weekend, Amelia and Bryan hosted a meet and greet / autograph signing for Quantic Dream fans. We loved meeting you and seeing the fantastic cosplay! It's definitely something we want to explore doing more of in the future – these casual get-togethers are a cool way to bring you guys together, and also a way for us to meet up and give you access to our stars. Thanks to everyone who came by!
Stay tuned to our Twitter feed for news on upcoming appearances and meet-up events!