STAR WARS ECLIPSE™ UNVEILED!
Have you read the news today? We just announced our next major game, currently in early development, at The Game Awards 2021 live show! Created in collaboration between Quantic Dream and Lucasfilm Games, and published by Quantic Dream, Star Wars Eclipse™ is an intricately branching action-adventure game, and the very first one set in The High Republic era of the Star Wars™ galaxy.
Choices have consequences. Star Wars Eclipse™ is meant to be experienced in many ways, putting in your hands a cast of multiple playable characters, whose interlaced destinies create stories that will be unique to each player. Everyone has a role to play in the tapestry of events that could alter the carefully balanced peace of this uncharted area of the Outer Rim. With this game we want to enhance Quantic Dream's classic deeply branching narrative signature, while opening the formula for action gameplay in the most epic and spectacular adventure ever created by our studio.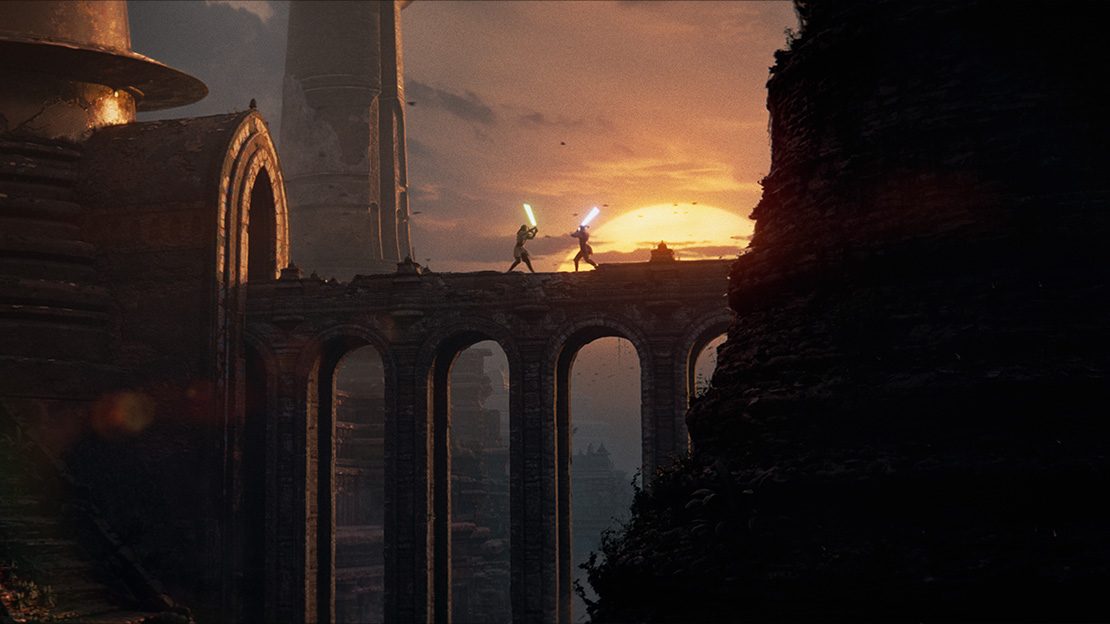 Crafted with a deep affinity for the Star Wars™ franchise, behind the scenes Quantic Dream will bring together a diverse team of talented writers, game creators, and interactive storytelling experts to bring the project to life at Quantic Dream's studios in Paris, France, and Montreal, Canada.
We are thrilled to share this with you and hope you will enjoy this first glimpse at the adventure we are building. Visit StarWarsEclipse.com to stay up-to-date on the latest news about the game!