STEPHEN PRIGENT: PUBLISHING DREAMS 
Although Quantic Dream is primarily known for its games with a singular narrative signature, its activity also extends to publishing works developed by independent studios. Stephen Prigent, at the helm of third-party production, has been evolving in this environment for many years now, backed by extensive experience in AAA games. As Senior Producer, Publishing, he is responsible for ensuring that these collaborations run smoothly, step by step, and to accompany the teams from prototype to market.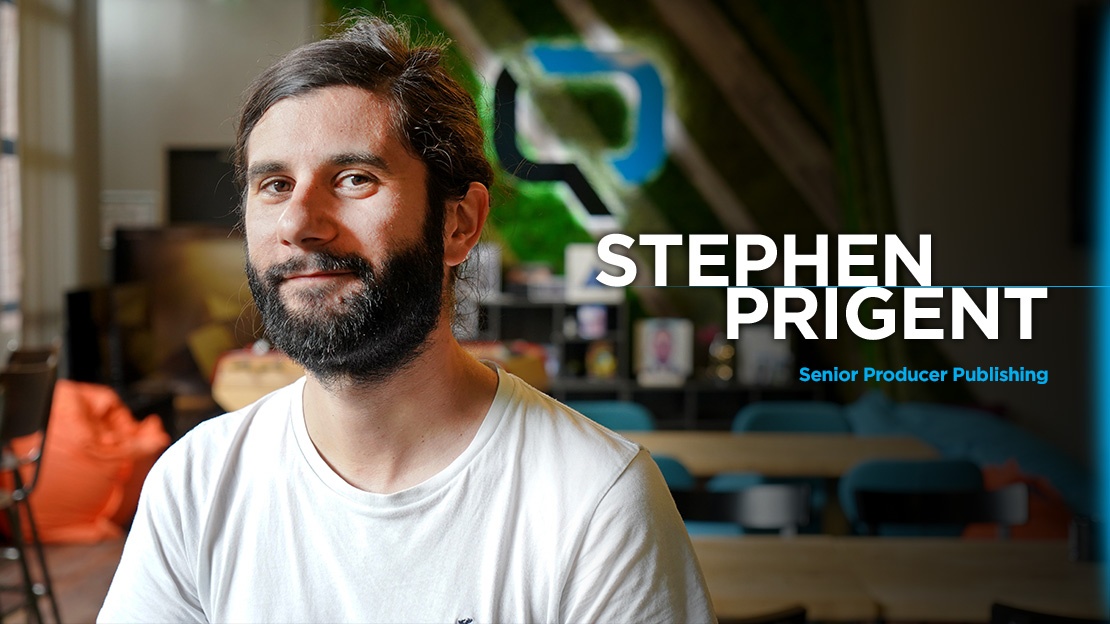 Hello Stephen and thank you for making time in your schedule for our questions! We've already had the opportunity to talk about production jobs (watch the video here); since that shoot, you've worked on several projects for our Publishing department, including Under The Waves which has just been revealed at the Gamescom 2022 opening night!
Stephen: Yes, a new project published by Quantic Dream that also stands out for the quality of its narrative and its universe, carried by Parallel Studio, a team of passionate creators. Under The Waves is a narrative adventure, whose action is located under the surface of the sea, in Northern Europe. We follow Stan, a professional diver isolated in the deep sea for a long mission and whose life will be turned upside down by a series of supernatural events. The story is set in an alternative version of the 70s and 80s, enhanced by a retro-futuristic art direction that immerses us in a unique world.
Beyond the story and the game mechanics, there was incredible work done by Parallel Studio on the artistic direction, the sound and musical atmosphere. We remain in the spirit of the games made by Quantic Dream, with a real personality, something unique and different from other games out there. I'm proud to have been able to help this team on this journey.
As Senior Producer, Publishing, what is your role with the studios Quantic Dream works with?
Stephen: My role varies throughout the production of the game. The first obvious thing is that we need partner studios; Quantic Dream has been publishing its own games since 2019, from Heavy Rain to Detroit: Become Human on PC, but my job is to look after games developed by other entities. For me, it all starts with the evaluation of different projects from independent studios. In this phase, we are obviously looking for singular, striking games, strong propositions, but we also want to convince our potential partners that working with Quantic Dream would be beneficial for them, as well.
Once the project has been signed – and this may be based on a pitch, a prototype or an already advanced version of a game – I will try to structure the productions throughout their development cycle. I have to set up the organisation to move forward in the right direction, prioritise the subjects, make sure that everything is in place to create the best possible game. You need to have a 360° vision to validate the production process as well as the design, the technological choices and the financing plan.
It is also important to us to support our partner studios as much as possible daily: at my level, by suggesting ways to improve methods, and at Quantic Dream's level, by sharing the expertise of the teams, particularly in a co-production framework: collaboration with our animation department, with the motion capture team, with the sound studio, etc.
Finally, I make sure to deploy specific services common to both internal and external projects, such as the localisation (voice and text) of our games, Quality Assurance, test sessions and the management of the different versions of the games by geographical zone. It's a very comprehensive job, then!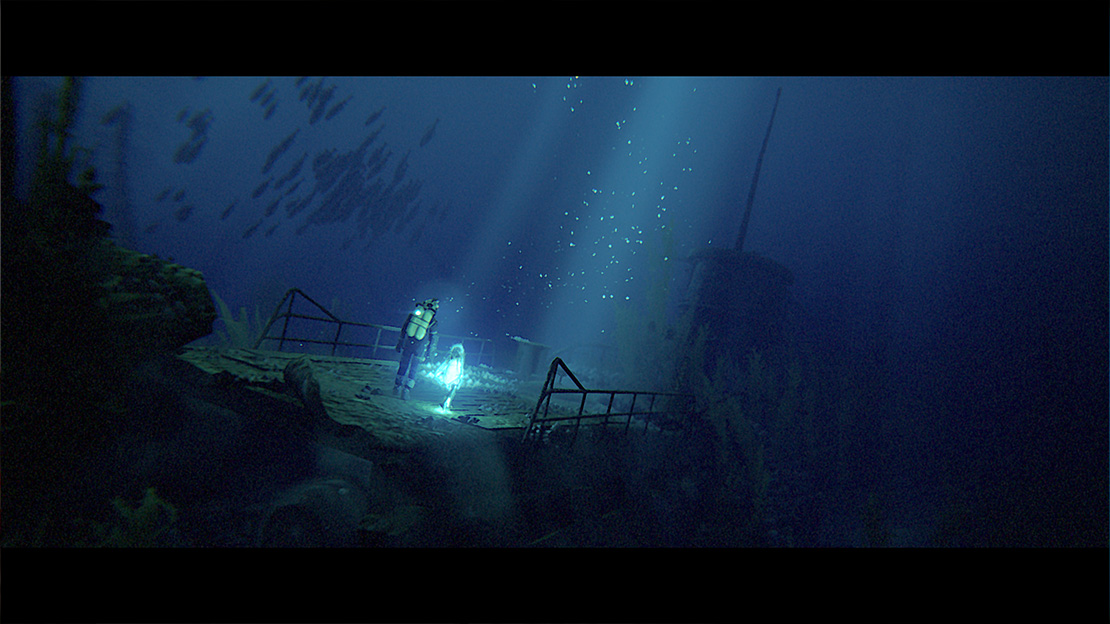 Let's talk more specifically about Parallel Studio, which is developing Under The Waves. What are your and Quantic Dream's contributions to this project?
Stephen: Parallel Studio and Quantic Dream have developed a close working relationship over the past few years. Our two studios share the energy and desire to bring this very special adventure to fruition. My contribution in all of this is above all to offer a serene work environment, it is crucial for the proper development of a game. You must have a team with the necessary tools and know how to spare no effort to go the distance. The secret is to think about and organise every detail beforehand, no matter how small.
I also try to maintain a clear, secure and responsive working environment for our partners, while never compromising on quality. This means always remaining consistent with the efforts required by our demands: for Under The Waves, when we had to allow ourselves more time to ensure that the game was going in the best direction, there was no hesitation, we extended the game's development time. Between Quantic Dream and its partners, whether it be Parallel Studio or any other team, everything is done in the interest of the game and with respect for the personal balance of each person involved.
Before Under The Waves, you worked with the Jo-Mei studio team on Sea of Solitude: The Director's Cut, another great indie production. What tips the scale for Quantic Dream to sign a project?
Stephen: As we receive many beautiful proposals, we must decide in favour of those that resonate with our own ideals. What makes us want to work with a studio is above all the passion of the teams involved. A group without passion will not produce the almost artisanal know-how that creates the precise game design, immersive worlds and memorable experiences we want to bring to our players. Jo-Mei, with whom we designed Sea of Solitude: The Director's Cut, and Parallel Studio are full of creators who love their project and want to bring the best to it; this mindset can be recognized early on, even when the game is only in concept.
What message would you like to send to studios and developers who want to move forward with Quantic Dream?
Stephen: Having worked in production on AAA games, I am very sensitive to the challenges of maximising the quality of a title, whether graphically, which is particularly valid for a narrative game, or in the fun it provides through its gameplay.
When I joined Quantic Dream, I found a philosophy that I am happy to share with our partner studios: it is possible to bring ideas to life, to help dreams come true, when you give yourself the human, financial and technical means. So, if you are an independent studio and you want the best conditions to bring your game to life, send me a message!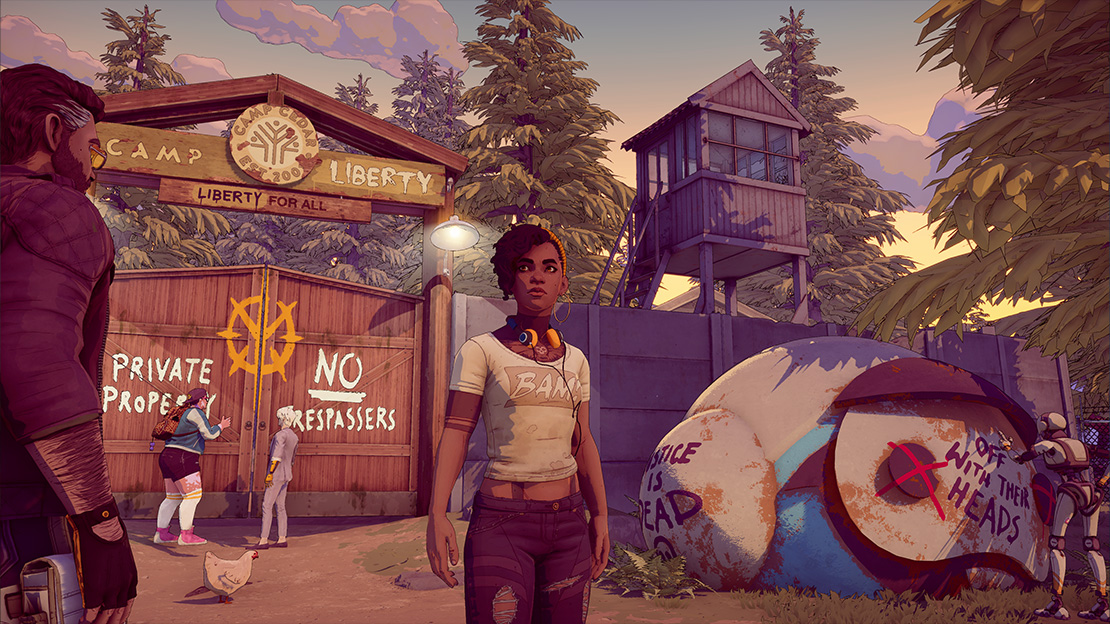 Apart from Under The Waves, what are your current projects?
Stephen: First, Dustborn, which is the next game from the Norwegian studio Red Thread Games. Again, I'm going to talk about a narrative adventure, which relies a lot on its characters, its dialogue. There is already a trailer that we used in 2021 to announce this publishing partnership. As for the rest, a little more patience, we will have the opportunity to talk about it in more detail soon. As for the other projects in the pipeline, I can't say much about them either, except that they are very promising!
We are trying to open the horizon of our productions. What links these games is the attention to detail, nothing is left to chance. Our approach is not to sign at all costs, to fill our catalogue, but on the contrary to choose the games that thrill us, taking the time to do things right.
In general, as a publisher, Quantic Dream is consolidating its experience to move towards bigger and bigger projects, while keeping privileged links with indie studios such as those we have already worked with.
If you are interested in joining us, you can check the job offers by clicking here.