ARTiFACTS – the stories behind the cool suff at Quantic Dream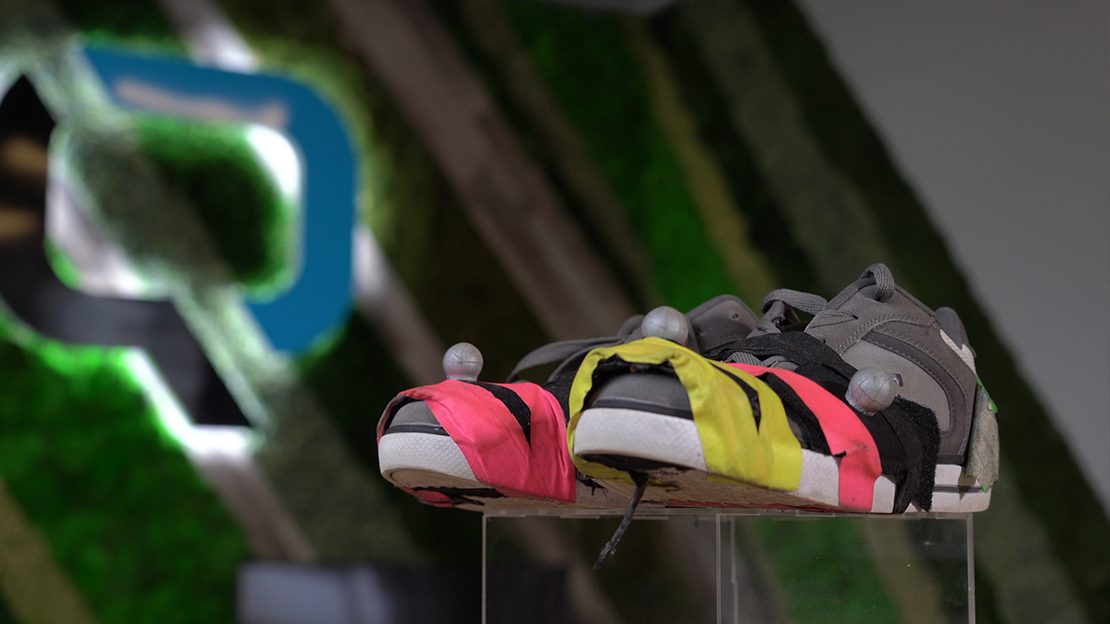 Quantic Dream was born on May 2, 1997, and over the span of more than two decades, our office has been filled with some pretty unusual, unique, collector's items, carefully kept over the years and which are an integral part of the studio's history. Down a hallway, lying on a desk, hidden in a cupboard, we have unearthed a whole bunch of little treasures, which are all-so perfect excuses to share some untold stories about the studio. We've entrusted our dear friend and storyteller Ngiraan Fall this task, in a new video series called ARTiFACTS.
Of course, we also took the opportunity to chat with Ngiraan and learn a bit more about him!
Hello Ngiraan, how are things going for you?
Ngiraan: Pretty good! I'm lucky to be able to express myself through very cool projects, like these videos for Quantic Dream, or projects I'm doing for other partners, so I really can't complain. Just trying to entertain the people who watch me, as best as I can. ?
We already know you as the host for our Quantic Streams on Twitch; can you tell us a little bit about your career?
Ngiraan: I started with theatre, doing sketches in neighbourhood community clubs, when I was in high school, then at the conservatory in Paris. After acting in a few plays, I won a writing competition and got into TV, on a kids' network where I was hired to write little sketches between SpongeBob broadcasts. I loved it and quickly understood that what I really liked to do was to make jokes, certainly, but above all to tell stories… So, I went on, creating nice little shows, to teach things while having fun, on channels like France Télévisions and MTV. That allowed me to work regularly, alongside my acting activities; from there I was cast to do humorous chronicles on [French radio station] Mouv' on a daily basis, as well as on a stand-up news format that I continue to do. Currently I'm also writing the "Rap Jeu" French-language show on YouTube, hosted by Mehdi Maizi, and of course, I'm on several projects with Quantic Dream!
How did you become a gamer?
Ngiraan: In 1992, I had to go to my neighbour from the 6th floor to borrow his Game Boy, when he was at soccer practice. On my birthday that very same year, everyone chipped in to buy me an Atari Lynx. I got 2 two games: Pac-Land, a classic, and Toki, a less known game which tells the story of a bad guy represented by a flying hand, who kidnaps the girlfriend of a Tarzan wannabe, who wants to go and rescue her but gets turned into a monkey! So, he must save his girlfriend and go back to being the muscular guy in pants he was at the beginning; and to achieve that, he can spit fireballs. Anyway, nobody knew this game, but it gave me an infinite love for platformers! Then the following year, for Christmas, I got a Sega Genesis 2 with the Aladdin game, which I finished at least 50 times; so yeah, I'm really a child of the 90s.
And apart from video games, what are the things that you enjoy?
Ngiraan: I like sports, cooking, reading detective stories, and I have my own whims: I like to see films several times, binge HBO series, spend my summers in New York to hang out in stand-up clubs. I'm a real stand-up geek, I watch everything, even badly filmed stuff on YouTube in clubs where nobody goes!
In addition to our livestreams, you're now hosting ARTiFACTS; what did you like about this project?
Ngiraan: First, I wanted to get more into the world of video games, it's still an important part of pop culture. Secondly, this opportunity to work in English is a rare opportunity when you live in Paris. And of course, the Quantic Dream team leaves me free to do things my own way, and as I love telling stories, it's always cool to be able to offer the community little anecdotes about the studio, behind the scenes, but without taking myself seriously!
Do you have a message to share with the Quantic Dream community?
Ngiraan: First of all, thanks for the feedback on the Twitch streams, which is super nice; the Quantic Dream community is very dedicated and I'm glad that they support our projects in such a faithful and positive way! And then please stay tuned, because we're preparing a lot of great things this year ?
Thanks Ngiraan! You can find a new episode of ARTiFACTS every Monday on our social channels; we're counting on you to support Ngiraan in his new mission!