Bonjour, Quantic Dream Montreal!
Good news, everyone! Nearly a quarter of a century after its birth in Paris, Quantic Dream is expanding with the opening of a second studio, this time located in Montreal. An obvious choice, since the Quebec metropolis has for many years now established itself as one of the world's video game capitals.
As for the location of the studio, while teleworking is currently the norm, it's a completely renovated building, located in the historic Atwater Avenue district, which will be invested by this new team as soon as sanitary conditions allow it. Anyway, the door of Quantic Dream is now wide open to talents based in Europe as well as in North America; no matter which side of the Atlantic you are on, you can now join us!
As for operations, while David Cage and Guillaume de Fondaumière are still at the helm of the Parisian flagship, the new Canadian entity is being taken over by Stéphane D'Astous, who has been offered the General Manager position. Stéphane is a veteran of the Quebec industry, a renowned specialist in creation and development studio management, who intends to make future in-house productions shine. And despite his already busy schedule, he gave us a little time to introduce himself.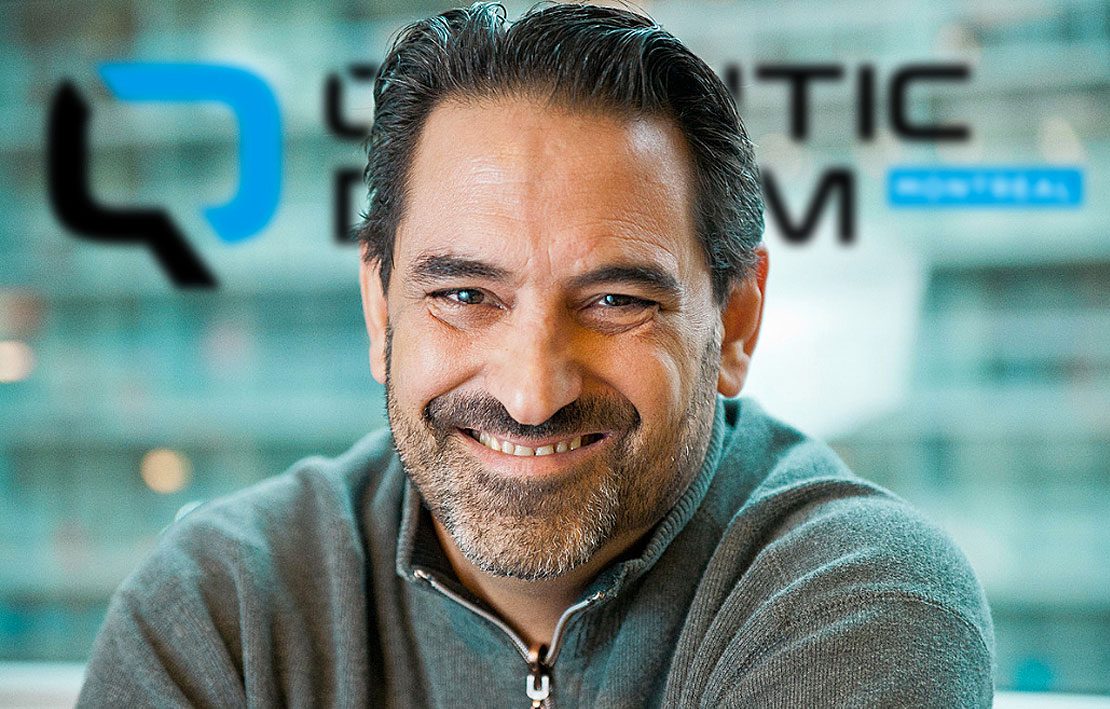 Stéphane, you've been working in the world of video games since the early 2000s, but for those who don't know you yet, what are the main highlights of your career?
Stéphane: I like to mention that I have a degree in industrial design, which helped me a lot to understand the creative process between artists and technical people; I started with that, before moving on to management. After a very nice experience in the aeronautics industry (Bombardier and CAE) for 7 years, I had the opportunity in 2003 to dive into the video game industry via Ubisoft, which then had 450 employees, compared to more than 3000 now! I joined the company as Director of the Project Office and Operations, and I also had the chance to participate in the creation of the in-house motion capture studio at the Ubi campus and the start-up of the Ubi Quebec studio. Then in 2007, I was recruited to open Eidos Montreal, and being the very first employee, I had to build it all up from scratch! Many people thought that we were biting off more than we could chew with the development of the Deus Ex franchise for our first game, but in the end Deus Ex: Human Revolution became a huge success! Then, from 2014 I got involved in smaller studios (mobile, virtual reality/augmented reality, MMO) to assist them in their growth. And then in the fall of 2020, I received a call from Guillaume de Fondaumière who asked me if I was interested in participating in opening a Quantic Dream studio in Montreal… He hadn't finished asking the question yet, I was already answering "yes, when do I start?!"
You were already familiar with Quantic Dream's productions before you were approached for the job?
Stéphane: Of course! I played Heavy Rain as soon as it was released in 2010 and I really liked the narrative and innovative approach of the game, which really impacted the industry forever. Since then, I've been a fan of Quantic Dream, because their games are unique, which sure is impressive… And then, I already had the opportunity to meet Guillaume during a trip to Paris, long before this, and I wanted to visit the studio. And so back then I told him that opening a studio in Montreal was a logical step for the company. And that was it, it took a bit of patience, but here we are!
It's not the first time you've been at the helm of a new studio, that you have to create from A to Z, but it's still a rare opportunity in this industry; how do you feel about it?
Stéphane: Starting a studio is always a rare and privileged moment, the energy it gives me is unique, even if the work is never finished! Sure, the logistical set-up is demanding, with building the team being the most crucial step; it's an exhilarating feeling, I would say. The people at Quantic Dream in Paris help me a lot and I feel very well supported. And that's important, even if I have expertise in the field, which is why I was offered to join the adventure!
Between Paris and Montreal, is it going to be hand in hand, or working on separate projects?
Stéphane: Our approach is definitely "hand in hand"; we all work on the same projects, which require a great deal of cohesion between the two studios. Here in Montreal, we're responsible for developing the game mechanics and all the gameplay. We can only succeed if we work as a team.
At your side is Yohan Cazaux, another big name in the industry, who joins Quantic Dream Montreal as Gameplay Director. What motivated this choice?
Stéphane: To be perfectly honest, it was Guillaume and David who contacted him first, but I couldn't have wished for more than to have Yohan as a driving force in Montreal. He has the perfect profile for this strategic position, he has an impressive track record, he has a great deal of knowledge, he is calm, humble and a good listener. I consider myself lucky to have him by my side.
A quick word about your hobbies; what makes you tick, whether it's video games or other entertainment?
Stéphane: I'm a completionist, I'm very committed when I play… Red Dead Redemption 2, Fallout 4, I spent nearly 240 hours on each of them! But apart from video games, I enjoy movies, mini-series, biographical books, watches (I have more than 30), wine/porto/whisky, and I also like to travel.
To conclude, do you have a message for the Quantic Dream fans who read here?
Stéphane: Simply "the best is yet to come"!
Thank you Stéphane and welcome in the team!
If you want to join us in Montreal or Paris, please check our job offers here.