Balenciaga X Quantic Dream
Quantic Dream regularly forms ephemeral partnerships for projects that bridge different artistic worlds, and in 2021, for the first time, it has lent itself to the game of haute-couture, in the greatest secrecy. As part of the presentation of its autumn 2021 collection, Balenciaga wanted to involve Quantic Dream in the production of a short digital animation film.
Choreographed by Ryan Heffington, the Balenciaga Fall 2021 video was shot in our motion capture studio, then produced in real-time 3D by The Moving Picture Company London, before being set to music by Nima Fakhrara, the talented composer of Connor's themes in Detroit: Become Human.
Benjamin Diebling, our brilliant Shooting Director, oversaw casting, filming and production follow-up; he tells us about this unique project.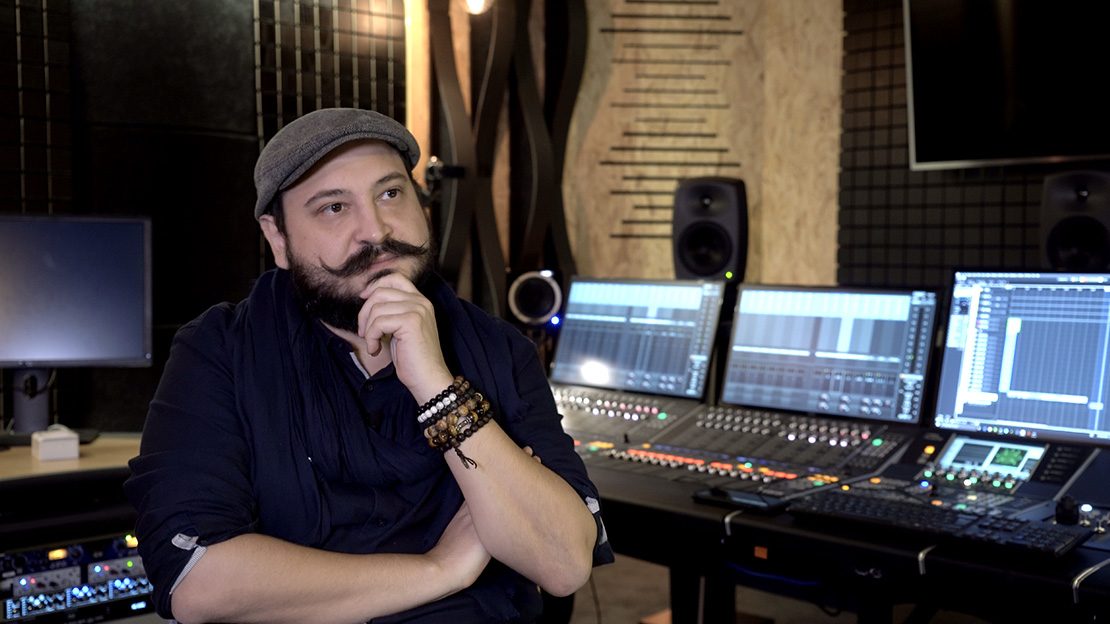 Quantic Dream – Hello Benjamin, thank you for making room in your already busy schedule to talk to us! Tell us a little bit about how this collaboration with the Balenciaga team went?
Benjamin Diebling – It went well! From the beginning of this atypical project there was a desire to do something unique together. I immediately expressed the wish to work with Ryan Heffington, being a big fan of his choreography work that I had discovered with the "Fjögur píanó" video and Sia's videos. His dreamy style was perfect to bring a poetic touch; the project evolved a lot between the shooting and the final version, some of the dance scenes are not in the final cut, though. But fortunately, otherwise the video would have been 13 minutes long, and that was not the intention! And of course, working again with Nima Fakhrara was also a delight; the result is great and fits perfectly this little modern tale.
Quantic Dream – It's surprising though to see Balenciaga partnering with names more generally associated with video games, isn't it?
Benjamin Diebling – Well, Quantic Dream works with many different external collaborators through the motion capture set. For example, we have recently had the chance to work on a variety of projects, such as the Love, Death + Robots series or the video game Twin Mirror. And Balenciaga had already approached the world of gaming with "Afterworld: The Age of Tomorrow", in which the brand presented its Fall 2021 collection. It made possible to discover the Balenciaga Fall 2021 fashion show from home through a virtual reality headset. So, it was a logical next step, and the collaboration was a very natural one. Now, to answer in a rather honest way, we are used to atypical projects, having done a whole bunch of sometimes incredible things on the set… In fact, one day I will tell you about the time we suspended dancers all over the ceiling for an external virtual reality project… But that's another story!
Quantic Dream – Should we see this as a sneak peek on future Quantic Dream projects?
Benjamin Diebling – No, we already have a lot of projects going on, and this was an isolated one, and a quite special I'd say. It was also an opportunity to open our spectrum to the fashion world and to work with people with a different vision than our more classic collaborations. And then a project like this can easily take 15 to 20 hours a week over several months; given that it's not the only project we work on, it's obviously impossible to multiply this kind of experience significantly. But it's always rewarding to work with new people, to get out of a certain comfort zone.