Since June 18th, streamers and their communities can share a brand new kind of interactive experience on Twitch, with the Detroit: Become Human Community Play extension.
In Detroit: Become Human, the course of destiny for humanity and androids can be altered by the actions of a few. With this free, interactive poll extension, stream viewers can call the shots and affect streamers' choices in-stream. At pivotal moments in the game, viewers are shown an interactive multiple-choice poll in-stream with 2-4 options and a timer, triggered by the PC version of the game.
Will the collective be rash or calm? Incendiary or obedient? It's up to the streamer to take their direction, or controversially go down another path – all while dialoguing with their viewers.
The extension is free to install and use; compatible with PC versions of Detroit: Become Human.
It's a pretty logical addition for Detroit; after all, the revolutions happen with everybody's voice! What's more, is that there don't have to be any more crises of conscience regarding saving the fish (or not), since the decision-making is collective! On the other hand, when it comes to Kara's hair color or the popularity of your favorite Detroit character, you now have to bow to the voice of the majority; but that's precisely the charm of democracy, isn't it?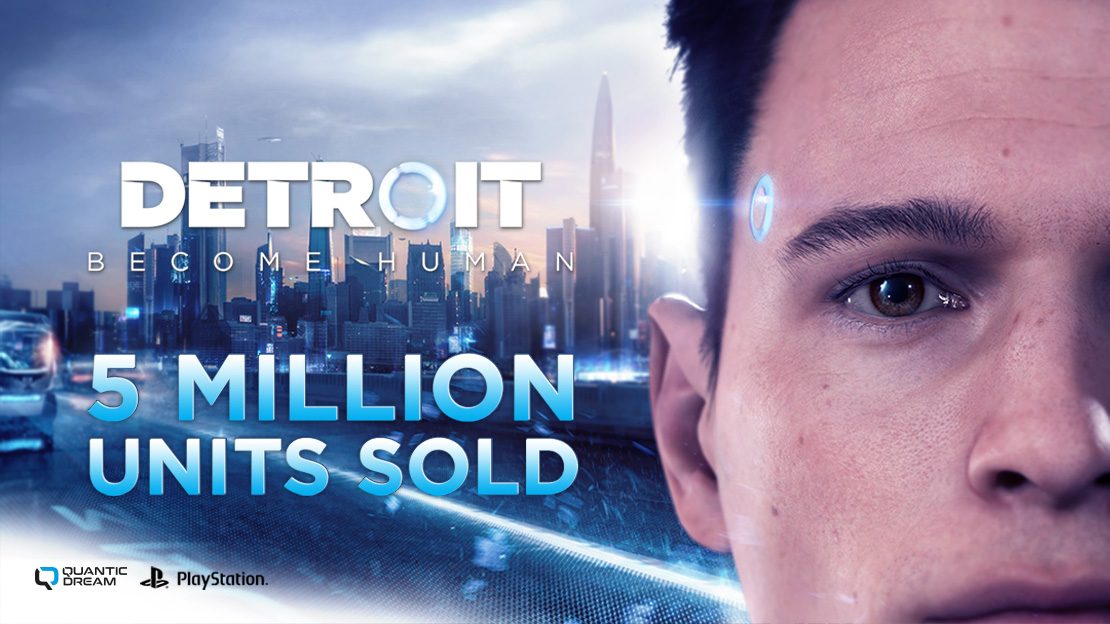 One month after the launch of the Community Play extension, 1.5 million votes have been recorded worldwide, an average of 50,000 votes per day. And while we're talking numbers, Detroit: Become Human has surpassed the milestone of 5 million copies sold across all platforms since its release in 2018. Our teams are thrilled, and we know this is a collective victory since we'd never achieve this kind of success without you!
Check out what some of our favorite streamers had to say about streaming with Detroit: Community Play: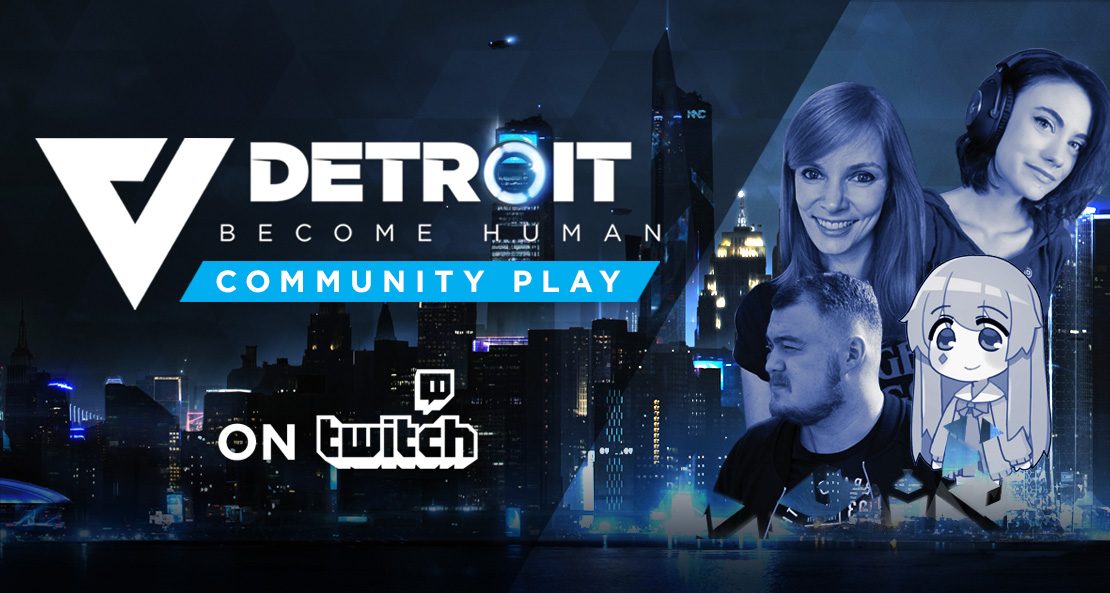 "Being able to collaborate directly with viewers with choices made in the game was a very rewarding experience and one that both I and those watching thoroughly enjoyed. Thank you for the opportunity to explore a new way of streaming." – False Symmetry (UK)
"Me and my viewers loved this campaign, because it's really fun and interactive for the audience. It's cool that Quantic Dream upgraded the game this way." – Juicy Live (RU)
"I could immerse myself in streaming and connect with my audience much better with the Community Play app. It's even more refreshing to play while the audience leads me to whole new situations and various new path, than when I was playing alone. Also, story unrelated questions within the game showed me what my audiences think in their daily life and how they feel about the game and the story." – Kumikomii (KR)
"I had already played Detroit when it was released, but to have done it again with the possibility to play with the community is really different! It's really nice to be able to involve your viewers, discuss their choices and answer these questions with them. It makes the experience even more immersive and narrative, and the app is really well done; it's easy to use, both for the viewers and the streamer. A real success, everyone has a great time!" – Maghla (France)
There you have it! 5 million thanks and more to you, our community!
You can check out the free Detroit: Community Play Twitch extension and free stream packs at DetroitCommunityPlay.com here.