INTERNATIONAL WOMEN'S DAY 2021
This Monday, March 8, marks International Women's Day 2021. This year, the official motto is #ChooseToChallenge. Choose to challenge our views, our knowledge, to confront our experiences. That's why we've invited our teams to speak about what it means to be a woman in the video game industry in 2021. Here's what Émeline, Maéva, Marie B., Marie M., Marlène and Virginie have to say about this.
The International Women's Day is also an opportunity to remind that the video game industry, historically predominantly male, has started to pave the way to a real diversity of profiles and backgrounds. This (r)evolution is what brings depth to today's and tomorrow's video games, both in the development studios and in the games themselves, but also within the communities of gamers.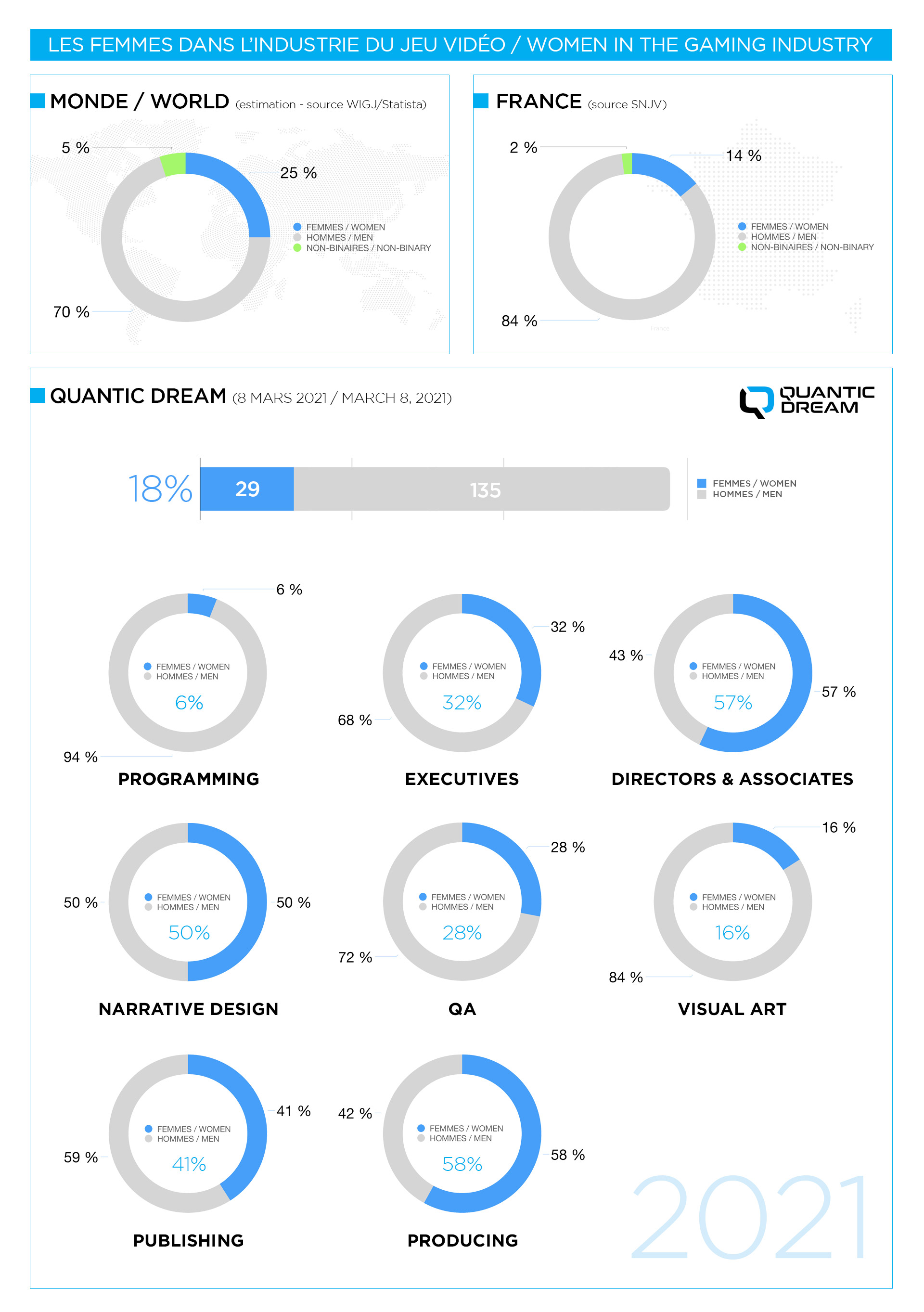 At Quantic Dream, we measure above all the progress made by our teams, without ever losing sight of the fact that our strength comes as much from the combination of talents as from their diversity. It's the sum of these profiles that brings our games to life, day after day, for nearly a quarter of a century now (yup, that's right!), which is a huge opportunity for our studio and makes us very proud. So, let's keep on questioning our knowledge, sharing our experiences, and making, this industry, together, a model to follow!
For more resources on these topics, please visit the Women in Games WIGJ website.