Kara : achievement unlocked
Born in 2012 in an animated short film, Kara certainly had no idea of the incredible destiny that awaited her!
The icon of the Quantic Dream universe has just unlocked a pretty rare trophy in the world of video game characters: her very own statue, at the heart of a spectacular Detroit: Become HumanTM Collectors' Edition!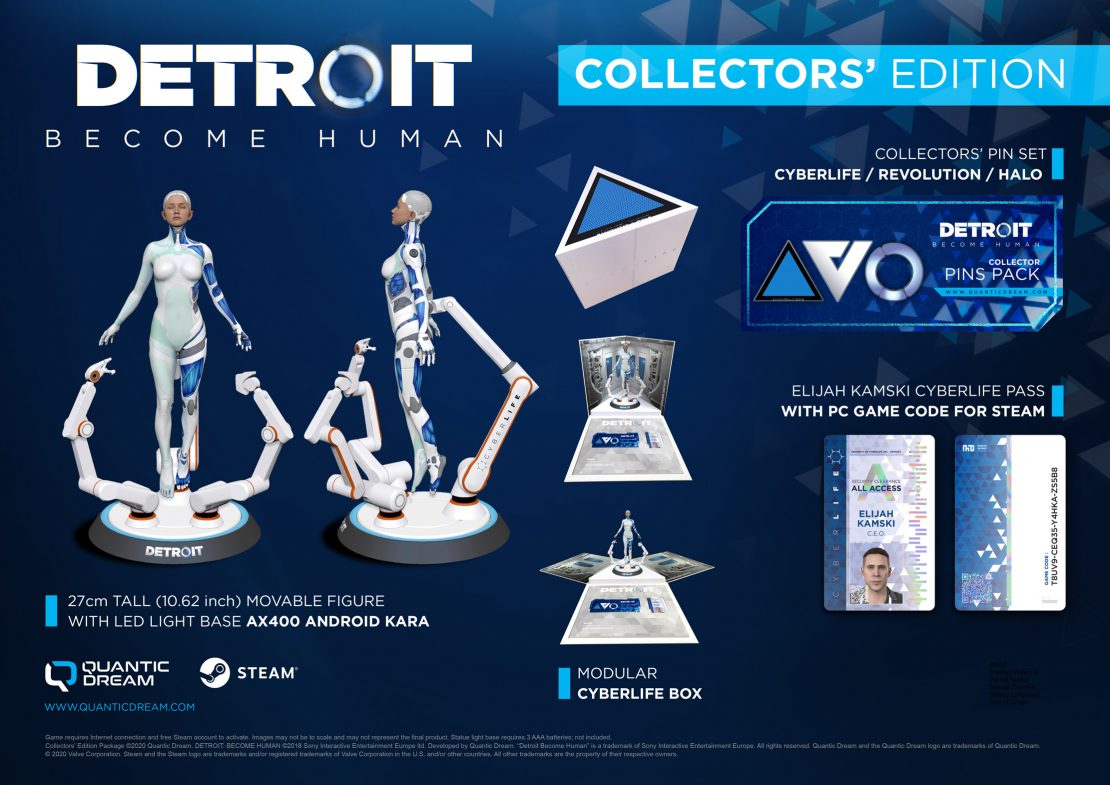 The 27cm tall (10.62 inch) Kara statue is entirely painted, with tons of details. She is held by a fixed arm in her back, just like at the factory! Moreover, the two robotic arms in front of her are fully articulated, and the box itself, with its magnetized sides, can be used as a massive stand, and recalls the emblematic Cyberlife assembly line.
Moreover, the base of the statue, in the colours of the game, is encircled by a blue pulsating LED ring, which can be activated by pressing the button located in the "O" of the "Detroit" logo.
Alongside Kara, you will find several key elements of her universe: a set of three exclusive pins, featuring the Cyberlife triangle, the android revolution logo and the blue LED ring. The edition also comes with a unique Elijah Kamski holographic Cyberlife Pass, with a Detroit: Become HumanTM PC game code for Steam.
By the way, do you know Kara's origin story? We've asked Thierry, our talented designer who gave life to this icon in the early 2010's, to bring up some memories:
How did Kara evolve, starting from the very first sketches and ideas?
Between the initial idea and the short film, there were quite a few different phases, in our research. We started with something very industrial, a black and gold skeleton, the overall idea was quite dark. Within a few weeks, we simplified it and came up with a more refined design, with a more mainstream style. At the beginning, we had in mind a Leonardo da Vinci-style representation, very mechanical. In the end, it was perhaps the interlocking of the body parts that evolved the most. We quickly decided in favour of a more human, organic appearance; a structure that is closer to the human than to the machine. Hence the warm aspect, with a certain softness, the polymer skin… We didn't want a basic hollow shell, but on the contrary to have the impression of a very real person. Let's say that if the character runs out of battery, for instance, that she's inanimate, we still have a very strong notion of presence. In terms of appearance, we went for a kind of Apple spirit: a precious object, with no rough edges. So, really, more than movies or books, that's probably the real influence on Kara's design! (laughs)
Which one of Kara or Detroit inspired the other?
In the short film, there was no thought other than to show what the new generation of console could bring. We then moved on to Beyond: Two Souls, but by 2012, we were always being asked when the "Kara game" would be released. We were laughing about it, until it became obvious that it was going to come to life! We had never thought about the project from that angle, and then finally the inspiration came and it became Detroit: Become Human. But honestly, the initial short film wasn't supposed to have any follow-up.
Ok, so it brings up an obvious question:are 2012 Kara and 2018 Kara the very same android?
Yes! For me they're one in the same. Moreover, when we presented Detroit, we took elements from the 2012 demo, with a technical update, of course. But there's no ambiguity in my opinion, it's the staging of her birth and then her life.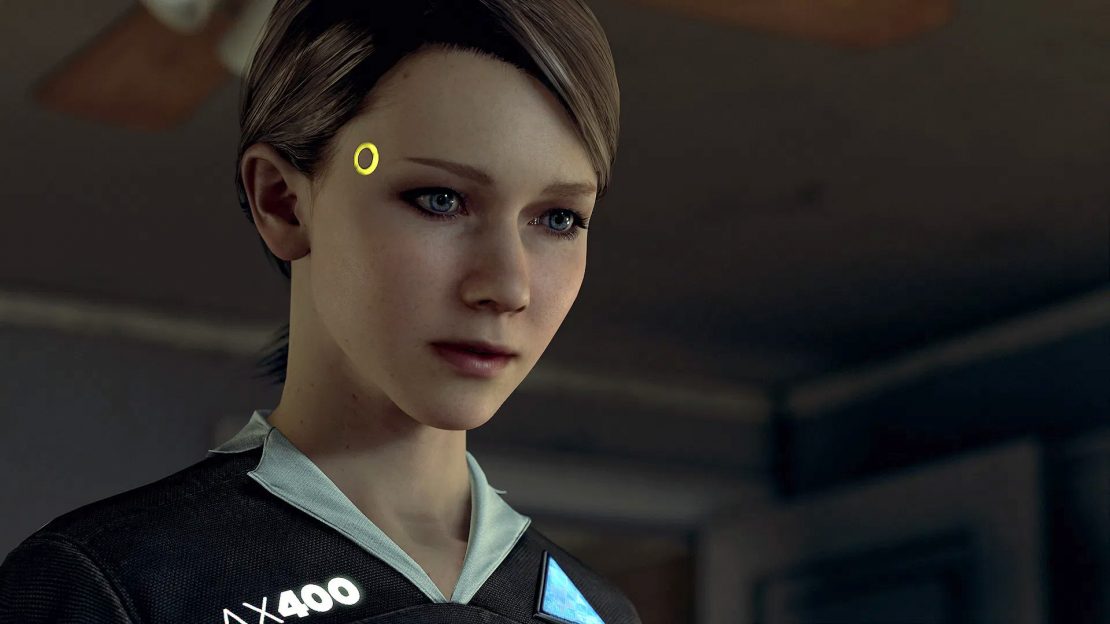 Looking in the mirror today, what is your best memory of Kara?
The first photo session with Valorie Curry, Kara's interpreter, in David's office. We had a camera that was barely digital! (laughs) For Valorie, it was her first real steps in this universe, she had a very fresh look at everything; it must be said that Motion Capture, back then, was not very common. When you see the first images of her with the suit, on our MoCap set, she has the same curiosity in her eyes as Kara when she wakes up. It was very moving.
Now, 10 years after the first thoughts and sketches, how do you feel about Kara?
Je suis évidemment aussi étonné que fier de son parcours et de sa popularité ! D'autant que je n'ai jamais cherché à en faire une icône, une star à laquelle s'identifier. C'est un personnage simple, sans artifice, ce qui est d'ailleurs assez rare pour une héroïne de jeu vidéo. J'ai beaucoup aimé aussi le fait de pouvoir lui proposer des tenues qui ne la mettent pas toujours en valeur ; on est sur de la subtilité, de la sensibilité, de la retenue. C'est un des points marquants pour moi.
Well, thank you Thierry! Coming back to Kara's well-deserved Collectors' Edition, it's limited to 2,500 numbered units worldwide, and it's already available for pre-order, for a Fall 2020 delivery.
You can order it at your local retailers:
or in Quantic Dream's eshop.