Say hello to our Connor Nendoroïd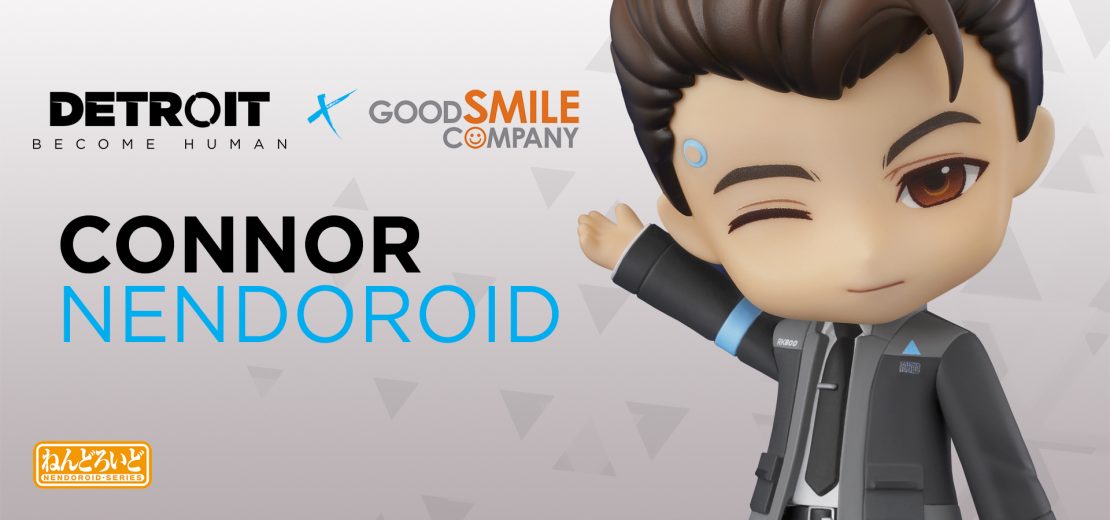 "My name is Connor. I'm the android sent by CyberLife."
Connor, our hero from Detroit: Become HumanTM, is having a little "kawaii" makeover: our talented designers have teamed up with the Japanese company Good Smile to create the Nendoroid figurine of this key character from the Quantic Dream universe.
The articulated Nendoroid Connor is about ten centimetres high. It comes with a whole set of accessories, including the famous coin, a speech bubble featuring a choice from the game, another one you can write anything you want on, and a fish. But not just any fish, obviously: THE fish (no spoiler here)! Moreover, it has two removable face plates, for a happy winking expression or a more serious one. And the icing on the cake is three different interchangeable color variations of the LED ring on his temple – blue, yellow, red – to choose from if you want to change Connor's feeling, depending on the mood of the moment!
As announced yesterday in our Quantic Stream on Twitch, pre-orders are officially open, for a limited time, but don't delay: don't miss a beat if you want to add this lovely piece to your collection, it's a limited edition, too. First come, first served!
Here are the pre-order link, for an early 2021 delivery:

https://shop.quanticdream.com/products/detroit-become-human-nendoroid-connor