Life @ Quantic: Cookies. Cookies everywhere.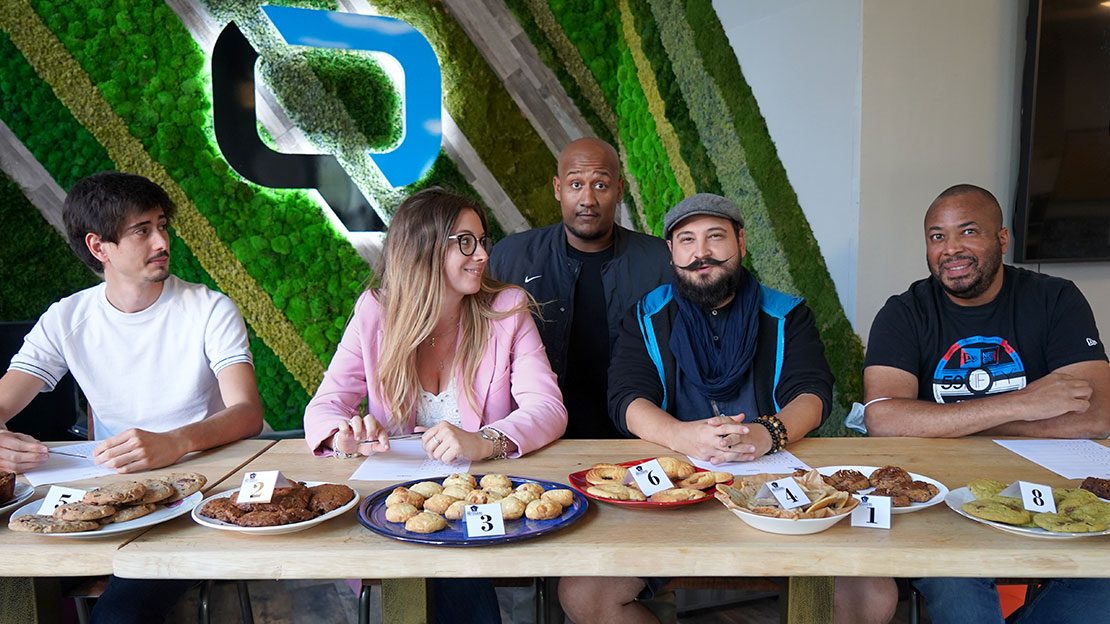 For its third edition, the now world-famous (:p) pastry contest organised by the Quantic Dream teams was directly influenced by the fans, through a vote on the studio's social channels to decide on the cake to bake. And so the cookie won the fight – rather easily, we may say – against the macaroon, the fruit tart and the cream puff!
Nine candidates competed for the title of the best cookie, in front of a jury of five top-level sweet tooths. After an epic tasting session presided over by our friend Ngiraan Fall, it was finally… Well, no, we won't spoil you the name of the winner; we invite you to click on the video below to discover the result!
You can find the winning cookie recipe here.