MY QUANTIC EXPERIENCE – KRISTOPHER BOSCH
My Quantic Experience is the story of those who lend their face and voice to our beloved characters. In this episode, meet Kristopher, the talented actor behind the role of Jerry in Detroit: Become Human!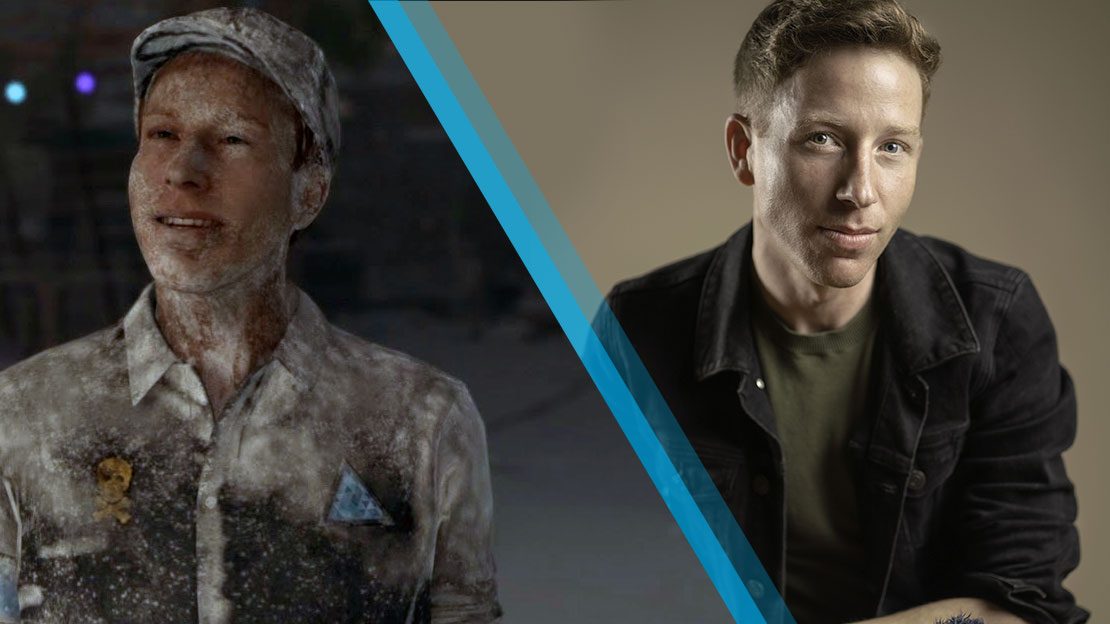 THE BEGINNING
I initially auditioned for Detroit: Become Human by self-tape, but for a very different character – "ANDROID 1". My very talented friend Carly helped me work the scenes, and I remember that evening vividly because this character was very aggressive and so different to anything I had previously auditioned for. I even used my dull kitchen knife as a weapon at one point – I felt very threatening 🙂 I always try to give 150% even if it is something I am not used to or am comfortable with.
I guess it worked because a few weeks later I was invited to meet David Cage (Writer/Director) and Frederique Barkoff (Casting Director) while they were casting in London. This time they had asked me to prepare one of the Jerry scenes, a very different character to what I had shown them before. I don't remember much of that audition to be honest. I get really nervous and hyper-focused when I work, but I do remember David being very kind and specific about what he wanted. Also, the fact that HE read with me… that meant a lot. I walked out of that audition so inspired and calm. A few weeks later I got the call!
I think an important part of the audition process (that people tend to mention less) is research. I had mostly worked in theatre, so I was diligent in researching David and Quantic Dream. I found David's history particularly exciting – a CEO, Writer, Director AND Musician??? People really can wear multiple hats!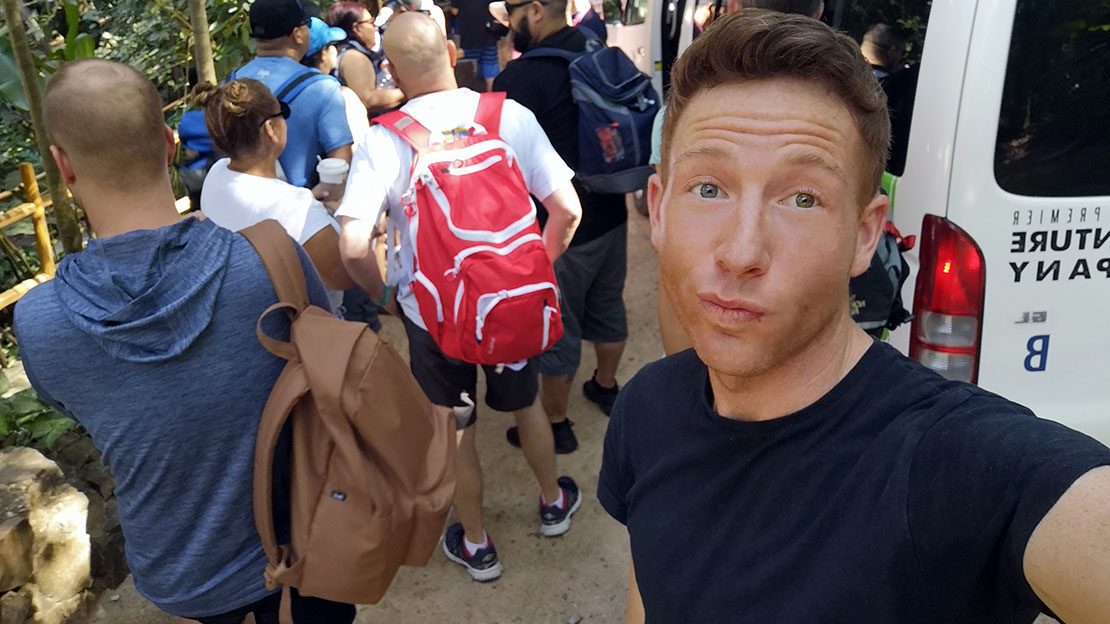 FILMING AS JERRY
I played Jerry… or The Jerries 🙂 I also voiced a few other characters in the game and did some extra motion capture work needed for other scenes, it was an incredible experience. I was asked to embody a wide range of characters and emotions while shooting this project – a dream for an actor!!!
Having never worked in motion capture or a volume before, I had no idea what I was in for. David invited me in for a tour before my first day on set in Paris, I was so grateful – such a wonderful and welcoming approach. I was so nervous on my first day! My palms were clammier than usual 🙂 I arrived at 8am, got into my lovely tight-fitting motion capture suit, had facial dots applied, and went downstairs to meet the team. From the actors to the creatives to the audio/visual team – really everyone involved – is on top of their game. It was an honour to work alongside of them all. I felt encouraged, supported and safe in this space; All while having the freedom to explore my roles. A special THANK YOU to David, Adam [Williams, Writer], and Ben [Diebling, Shooting Director]. I love making magic with you all!!! Having that blank canvas to create in, using my mind more than my eyes – for me – made for the perfect artistic and creative experience!
Also…playing the character of Jerry has changed me as Kris. Their values, their outlook and their constant empathy for others was so inspiring on the page I thought…"I could live like this"… So, I try to!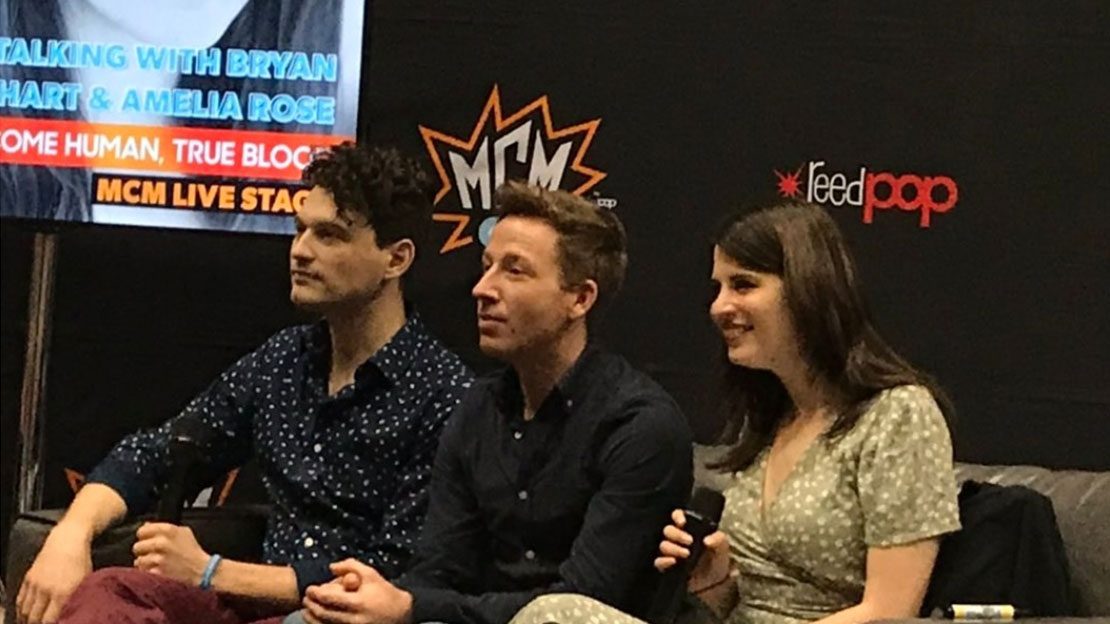 AFTER THE RELEASE
When the game was released (and still today), the abundance of love and kindness shown towards everyone involved, has been overwhelming. The fan art, the sharing of personal stories, and the community this game has created is brilliant. I have not yet played it, but I have seen many people play it, and it really is a piece of art! The visual, the audio, the script, the journey, the emotions, the choices… C'est magnifique!
Three years later, I feel incredibly lucky. This opportunity has continued to inspire me to grow and make art and to try to inspire others to do the same; having grown-up in a small city in the Rocky Mountains of Canada, I never thought I would work on a project of this size, and with a team of such notable talent. I still pinch myself!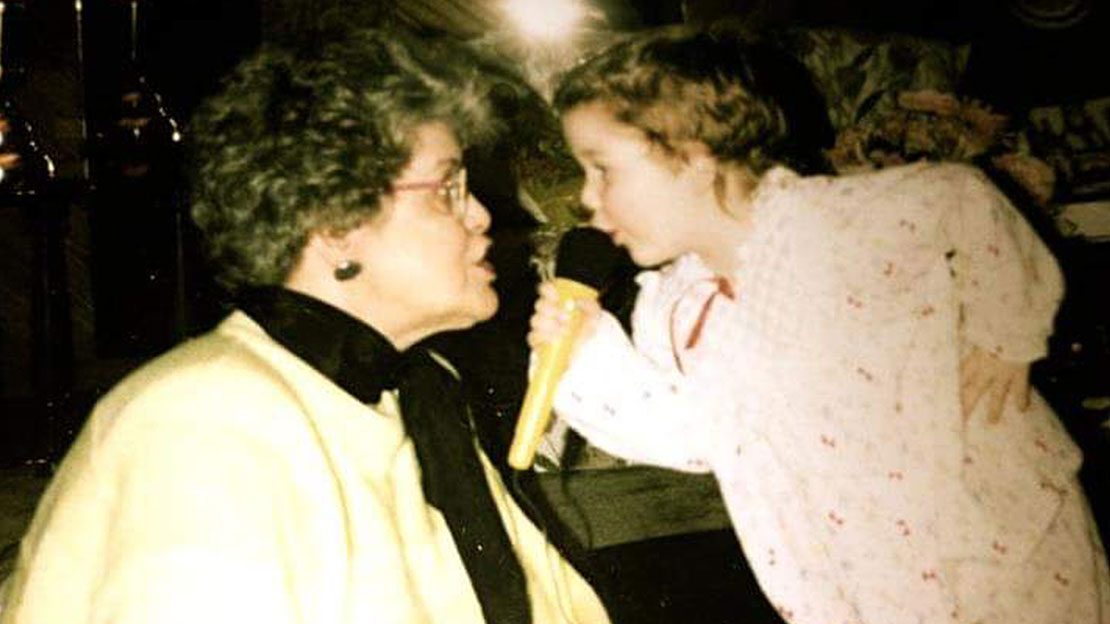 Nowadays, I also teach drama at a Charity here in Glasgow called The Carnwadric Win Project. It's a community-based family support organisation. They help a lot of families in the Southside of Glasgow, and sometimes I run the drama classes 🙂
You can follow Kristopher sur Twitter ou sur Instagram!