MY QUANTIC EXPERIENCE – BRYAN DECHART
My Quantic Experience is the story of those who lend their face and voice to our beloved characters. In this episode, meet Bryan Dechart, the talented – and fans beloved! – actor behind Connor in Detroit: Become Human!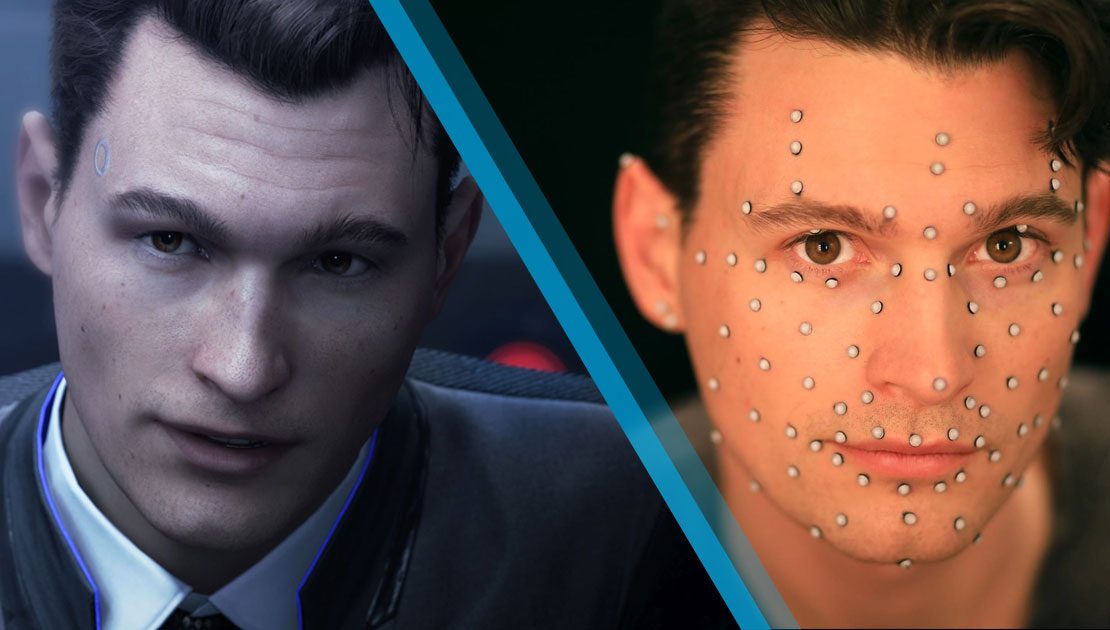 THE BEGINNING
I am eternally grateful to have had the distinct honour of playing Connor, the android sent by CyberLife. My first audition, it turns out, was performing Kara's assembly-line scene from Quantic Dream's 2012 short movie, which ultimately inspired the full game Detroit: Become Human. Casting Director Suzanne Goddard-Smythe was magnificent to workshop my many rounds of auditions with me, appreciating the nuance of android to human movement and behaviour on a script that would later be "The Ambassador Bridge" scene with Hank.
I immediately connected with Connor's deep curiosity and attention to detail. As an investigator, his approach to his existence is quite analytical and very cerebral. I've always been a deep-feeling person whose emotions can get bogged down by overthinking things or focusing on logic or practicality. The tension between our mind and our heart has been a theme that's I've always been intrigued to explore.
Also, I once felt very scattered as an actor, speaking with my roommate at the time, Cameron, about how crazy auditioning was, reading for a kids show in the morning, an adult drama in the afternoon and commercials in the evening, "What do I REALLY want to do? I need to get specific!" When I shared with him that my DREAM JOB would be doing performance capture work like Andy Serkis (Gollum in Lors of the Rings, Caesar in Planet of The Apes) he said "have you seen THIS?" Together we watched the trailer for Beyond: Two Souls and my mind was blown by the cinematic achievement in a game! It would be a few years before I stepped onto Quantic Dream's stage, having watched every ounce of performance capture behind-the- scenes footage I could find.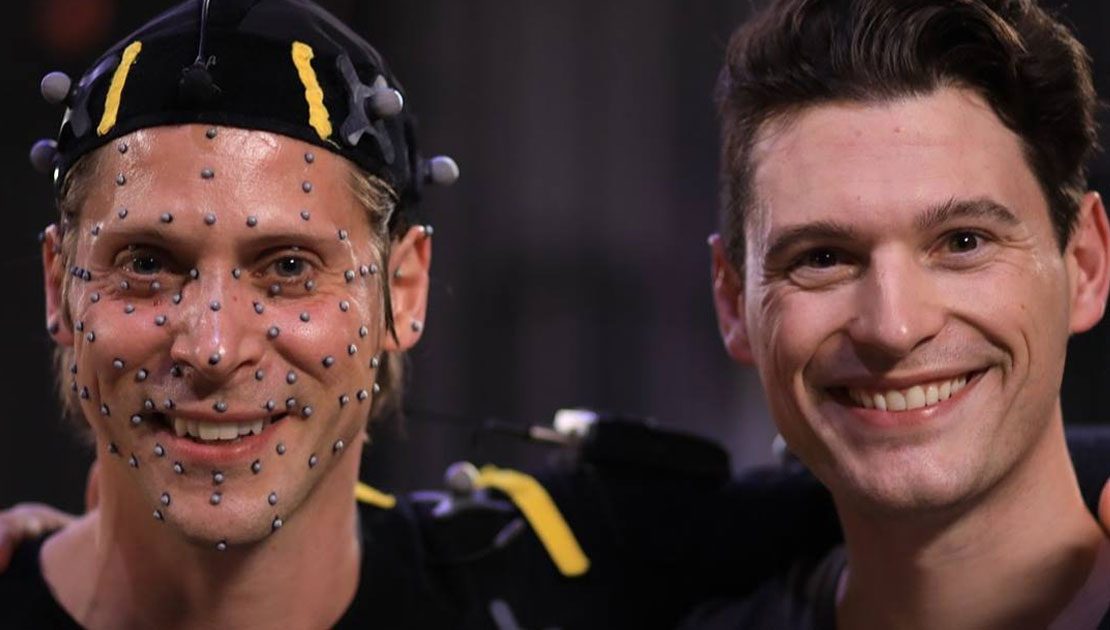 FILMING AS
My first day on set for Detroit :Become Human was also my first day in the performance capture suit AND my birthday! It was a literal dream-come-true. We recorded "The Hostage Negotiation" rooftop scene which I fondly remember watching for the first time at E3 2016; my mind was blown by the animations, cinematography and the flow chart! Everything described to me on set in this big, empty grey room: the helicopter, the dead officer in the pool, the snipers on the roof, were all there! Alive on screen as if out of our collective imagination! Every day on set, over the next few years, was like playing in the most immersive playground because I had such confidence that all the things written in the script, all the other characters and scenery from the concept art was soon to come to life.
My fondest memories working on Connor were absolutely in the performance capture volume with the small team of women & men responsible for the motion capture, facial capture, fellow actors & stunt performers and of course our director David Cage, shooting director Benjamin Diebling and writer Adam Williams. The respect for the work of the actor and the sanctity of the recording space was unlike anything I'd experienced on a film or TV set. Everyone was very supportive of me, helping get the best performance possible. Their love for the story and characters was very obvious. I am grateful to have met so many friendly and talented people on set!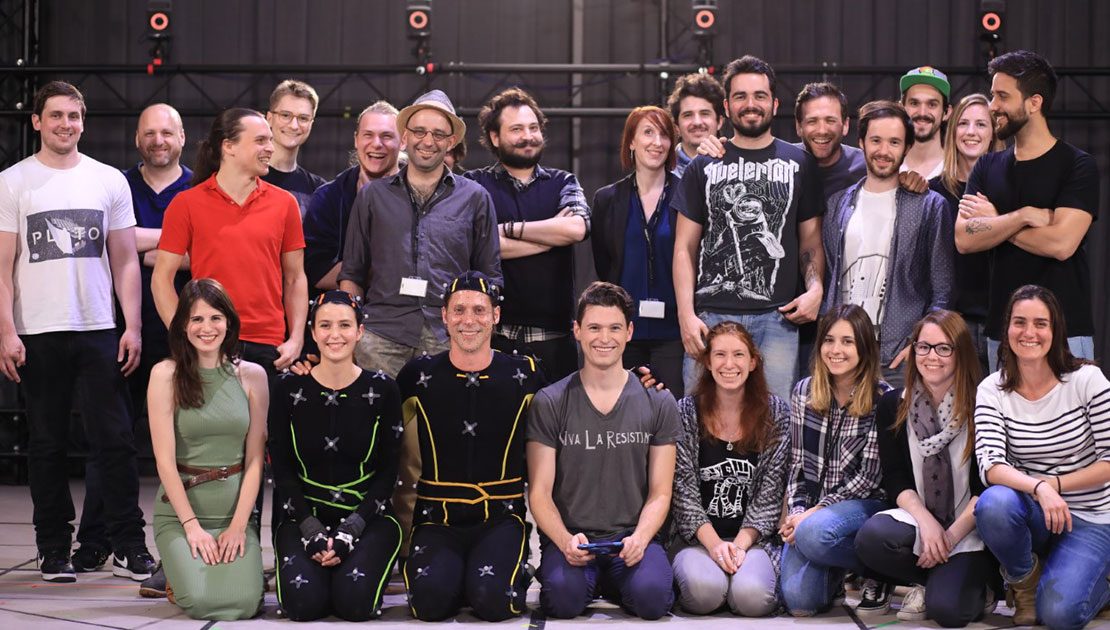 AFTER THE RELEASE
Playing Detroit: Become Human on our Twitch channel was a life-changing experience for me and my wife Amelia Rose Blaire. I was able to experience the storytelling LIVE with gamers from around the world, in real time – it was incredible. During our first play through of the game, near the story's climax, all three chats were flooded with thousands of people typing "We Are Alive! WE ARE ALIVE!" and I get chills thinking about it. Strangers empathetically united by storytelling through technology! We've since earned our Platinum Trophy over many play throughs and there are STILL new scenes and outcomes we discover.
Amelia and I have been invited to visit fans of the game in many countries over the past three years and the one thing that unites them all is their big hearts. Different parts of the story mean different things to players, based on their own experiences and the society they live in but the one thing that we all have in common is the ability to feel someone else's emotions as our own. That empathy is a super-power and we've had the honour of meeting real every-day heroes who have survived lots of different struggles and can still see the good in people. I am grateful David and Adam wrote Connor into existence, that so many people collaborated to create him and ultimately the players who brought him to life with the controller in their hands.
Playing Connor opposite Clancy Brown's Hank taught me a lot about not being too precious with my work as an actor. Clancy has an incredible sense of play and where my instincts were always very controlled and specific (like Connor) some of the best moments in the game grew out of a sense of spontaneity and exploring scenes with Clancy. Hank and Connor's dynamic was a way for me to understand some complicated relationships in my own personal life; family members struggling with addiction and depression and how we can respond in these situations. The trailers for Detroit: Become Human featured the phrase "BUILD YOUR OWN STORY" and the game is a great example how we can project our own stories into the world of these characters. We must all choose our own path, each as valid as we are unique.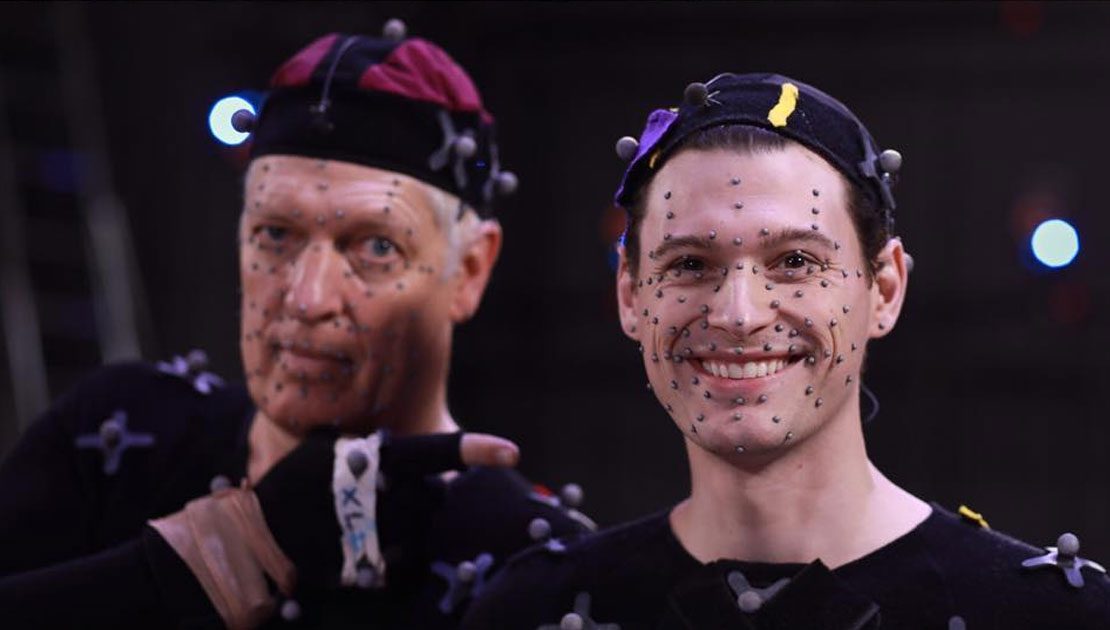 Thank you so much Bryan! One more thing: we know actors sometimes want to promote organizations or charities, so is there something you'd like to share here? 
Amelia and I are proud to support charities like The Trevor Project, The World Wildlife Fund, Amazon Rainforest Trust and are hosting charity streams on twitch.tv/DechartGames – We encourage you to stop by sometime and meet the most incredible community on the platform for some positive energy and a big group hug.