MY QUANTIC EXPERIENCE – NEIL NEWBON
My Quantic Experience is the story of those who lend their face and voice to our beloved characters. In this episode, meet Neil Newbon, the talented actor who portrayed the iconic Elijah Kamski and love to hate him cop, Gavin Reed.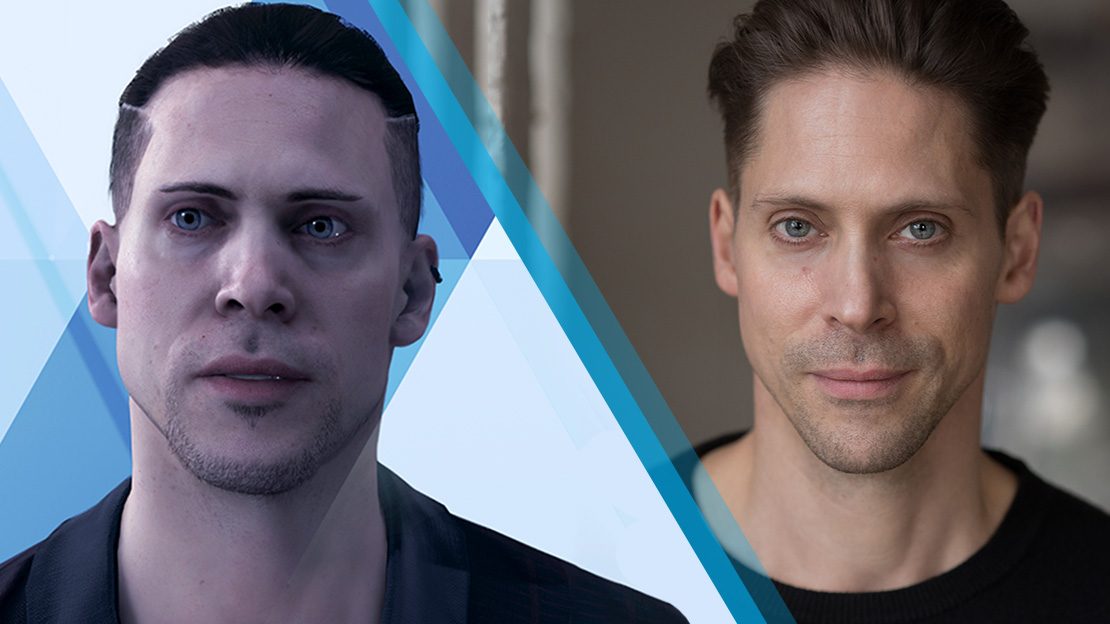 THE BEGINNING
I had been a fan of David Cage and Quantic Dream's work for years since playing Fahrenheit/Indigo Prophecy; I tried to get a casting for Heavy Rain but just missed out. Thankfully I got to speak to the brilliant casting director, Frédérique Barkoff who then asked me in for their next project, Detroit: Become Human. I got originally scenes for Gavin Reed; I submitted a self-tape audition for him and for an android role using the Kara speech from the original short. I was lucky enough to be asked in to do a recall audition in London with David and Frédérique. During the casting David has this curious look on his face and asked me to also read for an additional role for Elijah Kamski. I was immediately thrilled and although I literally did
a cold read after a few minutes of reading the pages there and then, the role spoke to me, and I loved it. I had previous experience in motion capture, performance capture and voice over, so the process wasn't that daunting, and I understood, as a gamer, branching narrative. I was lucky as well to be in the right place, right time, etc. in terms of being focused on this side of the gaming industry, having already worked on some amazing franchises beforehand.
I have now 12 years of experience, well over 100+ titles in motion capture, performance capture and voice acting, and count myself very fortunate so many talented people and studios have placed their faith in me to work in their projects. Detroit: Become Human was definitely a game changer and I felt I'd levelled up after being a part of this game!
FILMING AS
I played both Elijah Kamski and Gavin Reed. I feel blessed about being able to step into both of their very different shoes, with impacts on the story in fundamentally unique ways. The filming experience was blissful, I love working in the volume, getting to play with super talented crew and cast alike. I had so much fun and David, Adam [Williams, writer] and Benjamin [Diebling, shooting director] were very supportive about letting us improvise a little bit and play with moments. The fact that almost all my scenes were with Bryan Dechart was just joyous – I loved the chemistry we had and would love to work with them all again in a heartbeat!
I love all my characters I get to play – Kamski was a wonderfully designed restrained and thoughtful experience – I did a lot of personal rehearsals in London with my mentor, Giles Foreman and Roberta Wallach and it was through this exploration and Quantic Dream's support, as well as the stellar writing from Adam and Ben / David's amazing directing, I got to explore and find great depths and complexity to character.
Gavin was pure playtime, he's such a [bleep], haha! David and Ben really were very generous with allowing me to experiment and go wild with him. It was delightful to switch between the two roles and as a character actor I really appreciate the diametrically opposed nature of the two. Gavin brought fun comedic lightness to me as an actor which helped with the challenge of Kamski.
As an actor, I want to help elevate performance capture / voice over acting as far as possible, and I often say that I leave my blood on the floor with every role. I want to help show games as an art form story telling medium, especially for performers, writers and directors. The stories and writing as well as game play have come so far over the couple of decades, it's exciting to be a part of this evolution.
I remember when Bryan and I had an amazing endless day of work straight through at the latter part of the shoot. I was golden, we ate the scenes up and the work we did that day I am extremely proud of. It felt that therefore I am supposed to be a part of the gaming world. To make stories like these and inhabit characters that people find entertaining.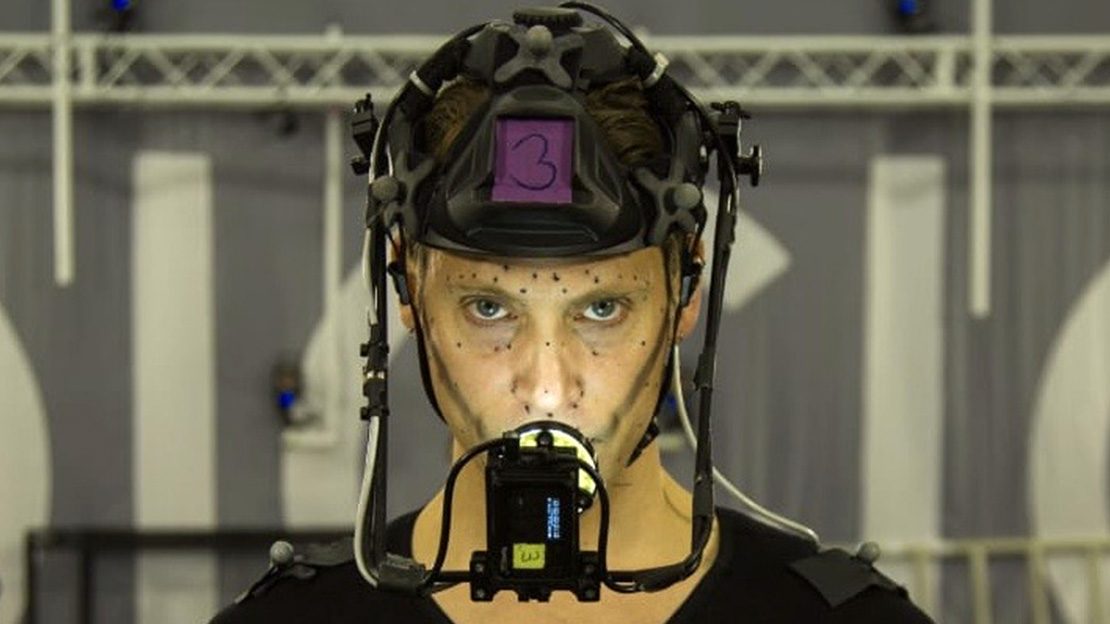 AFTER THE RELEASE
I have played Detroit: Become Human, I think it is a breath-taking game and deserves all its success and the following it has, a real testament to the folks at Quantic Dream: the devs, animators, crew and actors alike for such an incredible story. Almost 4 years later I feel happy and thrilled to have been a part of such a special game; it's one that people have replayed over and over and new fans of the project are discovering. I think it has universal appeal and touches on brave subjects and still delivers a fantastic experience, even 5 years on from when we shot it!
As with all the work I do – my craft as a storyteller is evolved further. I learn from those around me and am inspired and enthused to do better with each role I am given. I take wonderful memories and great friendships with many on the project – indeed I spoke to Bryan, Amelia and Ben just this week! It was from start to finish a wonderful experience and one of those shoots/projects I will often look fondly on.
Thank you so much Neil! One more thing: we know actors sometimes want to promote organizations or charities, so is there something you'd like to share here?
I am a supporter of the National Youth Theatre (how I started my career in many ways) and would love to give them a huge shout out: https://www.nyt.org.uk/
I also am a supporter/ally of the LGBTQIA+ community and any charities associated deserve all our support. If people want to check them out here are some links:
https://www.stonewall.org.uk/our-mission-and-priorities https://lgbt.foundation
I also support Black Lives Matter charity: https://blacklivesmatter.com/
Also, for those who want to follow his path, Neil works as a mentor and teacher and has a production company.