QD & ME – BAPTISTE ELLEQUAIN – NARRATIVE DESIGNER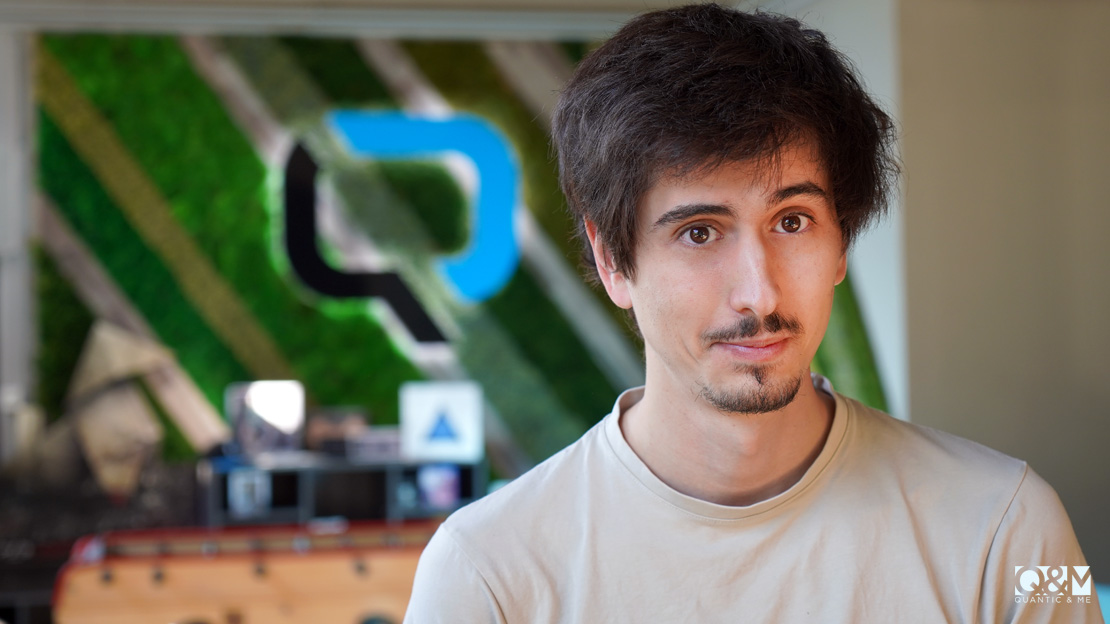 Quantic Dream: Please introduce yourself! What's your name, where are you from, and what is your role at QD?
Hello there! My name is Baptiste, I'm Franco-Spanish and I mainly grew up in Cannes, South-East of France. I've been working at Quantic Dream in Paris as a Narrative Designer & Writer for 3 years on an unannounced project and recently joined the Star Wars EclipseTM narrative team as well.
QD: How did you come to work in the video games industry? Was it a lifelong dream, or did you luckily stumble into it?
Writing has always been an obvious choice for me, but strangely enough, I couldn't see video games as a powerful narrative vehicle in my youth. I've been playing games forever, but it was only during my college years, studying cinema, that I realised the emotional involvement and the cathartic dimension of video games. The principles of behaviour tree structures and chain reactions have always rocked my imagination; interactive narration is precisely the merging of these concepts. That's why the vision of video games advocated by Quantic Dream spoke to me. I began studying video games, dreaming of one day being able to become a writer for this studio!
I remember sitting on the floor during Paris Games Week 2015 watching the Detroit: Become Human trailer, with stars in my eyes, and then at Paris Games Week 2017 rushing to get my hands on The Hostage demo. And not to mention the nights with friends trying to reach the end before dawn when I finally got to play the full game!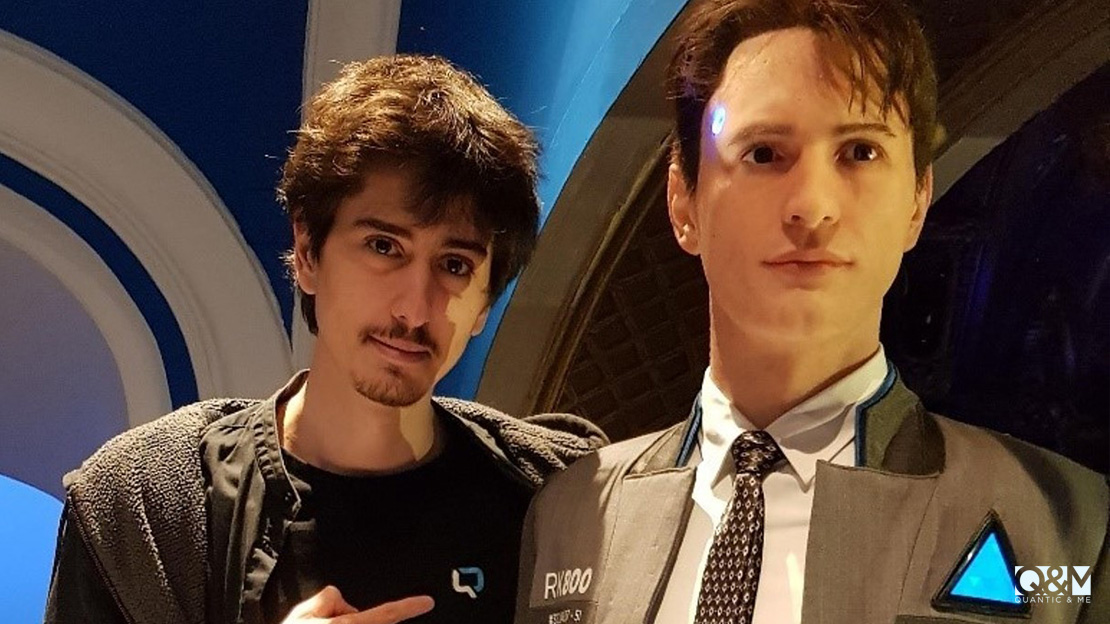 I even used Beyond: Two Souls as an example at a conference I was giving on interactive storytelling, and this game was an inspiration for my final year project. I could go on and on about the times Quantic Dream has come into my life, but the point is this: I took the right turns to fulfil both my childhood dream and my adult dream.
QD: Let's talk about your job at Quantic Dream! Could you elaborate more on your role, and the role of your team?
My job is not just to write, write and then rewrite! Depending on the phase of the project, I must imagine narrative systems, storyline structures and branches, scenes that enhance the gameplay, or analyse those already written in order to suggest improvements and write summaries for other teams. Collaboration with other departments is indeed essential for a Narrative Designer: we are involved even after the game is written, to ensure that the narrative vision is understood by everyone and that no inconsistencies emerge during the development phases.
QD: Tell us more about the members of your team.
I work with different teams depending on the project and the subjects, but the one I always work with, and this since the very first day, is my dear colleague Maéva. We have developed a real creative connection, we are not shy about reading each other's work. I instantly recognise her lines and she is always the first to understand my convoluted schemes! This kind of teamwork is very valuable.
QD: Can you describe to us a typical day for you? Does a typical day even exist for you?
There are rituals, meetings that punctuate my daily routine, dedicated to ongoing tasks or to sharing creative ideas. But I may have to work with more technical profiles, to develop different tools, or simply to follow the progress of the project. Creating a video game involves working with many different trades, from technical to artistic, including the film crew on the motion capture set. The rest of the time, I work on my assigned tasks, dealing with that unexpected part commonly called "inspiration"!
QD: What are your external inspirations that are reflected in your job?
My education has imbued me with everything that concerns the relationship between humans and their emotions, their unconscious and their psychology in general. I like to bring a committed dimension to what I write.
On the other hand, Star Wars is a very important franchise for me: I went with my mother to see Darth Vader and the Stormtroopers walk up the steps of the Cannes Film Festival for Revenge of the Sith. I then saw the film 5 times in the cinema! I played hundreds of hours of the old Star Wars Battlefront 2 on my old PSP, I can hardly remove the posters and lightsabers in my teenage bedroom, and I treasure the Star Wars chessboard that contributed to my passion for this game.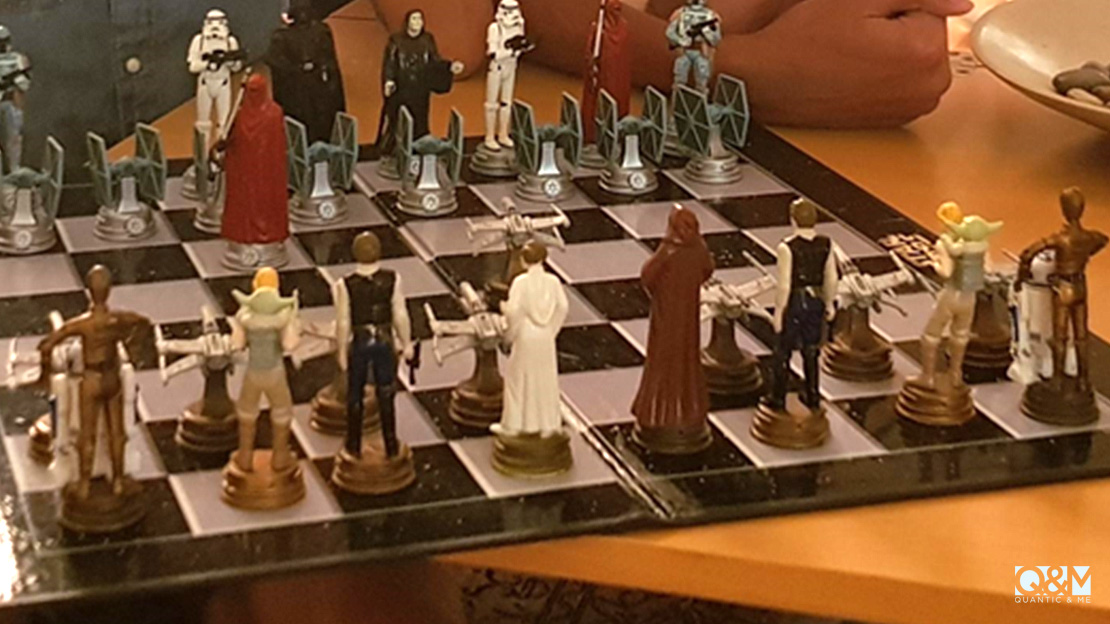 Even more quirky: my editing teacher in college, who happens to be related to the actress who plays Alice in Detroit: Become Human, showed a clip from a Star Wars documentary of Vader, C3PO and R2D2's Hollywood Boulevard fingerprinting ceremony. And I recognised my father in the blue shirt behind his favourite character!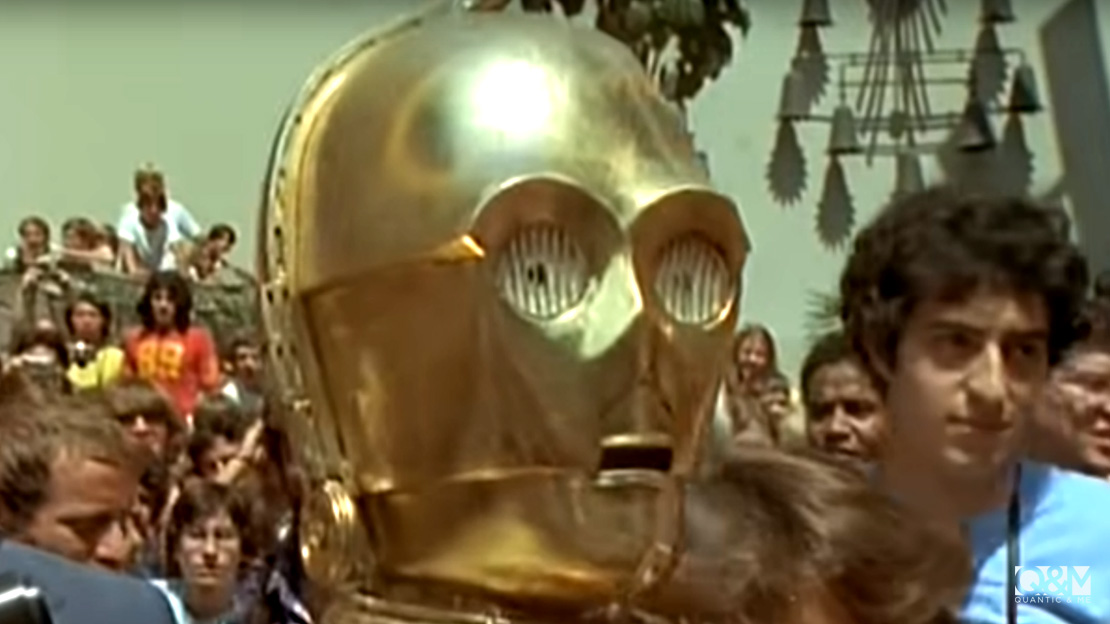 Working on this game is therefore a dream within a dream, but also a responsibility: I make it a point of honour to represent fans like myself, who want this mythical universe to be respected and properly channelled into something new.
QD: Be careful, BIG question… What are your favourite games?
Amongst the indie games, the one that made the biggest impression on me was What Remains of Edith Finch, which constantly renews its gameplay and subtly shapes a narrative that is both fragmented and coherent. I also have fond memories of Inside and Unravel, which show that it is possible to bring a relatively concrete story to life without resorting to classic narrative processes.
Then, I'm fond of open world narrative games, like Assassin's Creed. I've also exceeded 1000 hours of playtime on Rainbow Six Siege! This game remains one of the few that gives me almost as much tactical pleasure as chess.
QD: Tell us more about your hobbies outside of work.
Chess, in fact. I played for 15 years on the Cannes teams; it instilled in me a certain number of virtues, nourished my logic and forged my team spirit. These are all assets for creating video games. And it led me to launch the Quantic Dream chess club! We even organise Paris VS Montreal matches when the two studios are together. I also like to watch sports; I support Real Madrid, a team that is bad for the heart with its fantastic comebacks and unexpected victories! Finally, I regularly escape from Paris to find the sea in front of which I grew up, or to go quad biking between the lavender fields!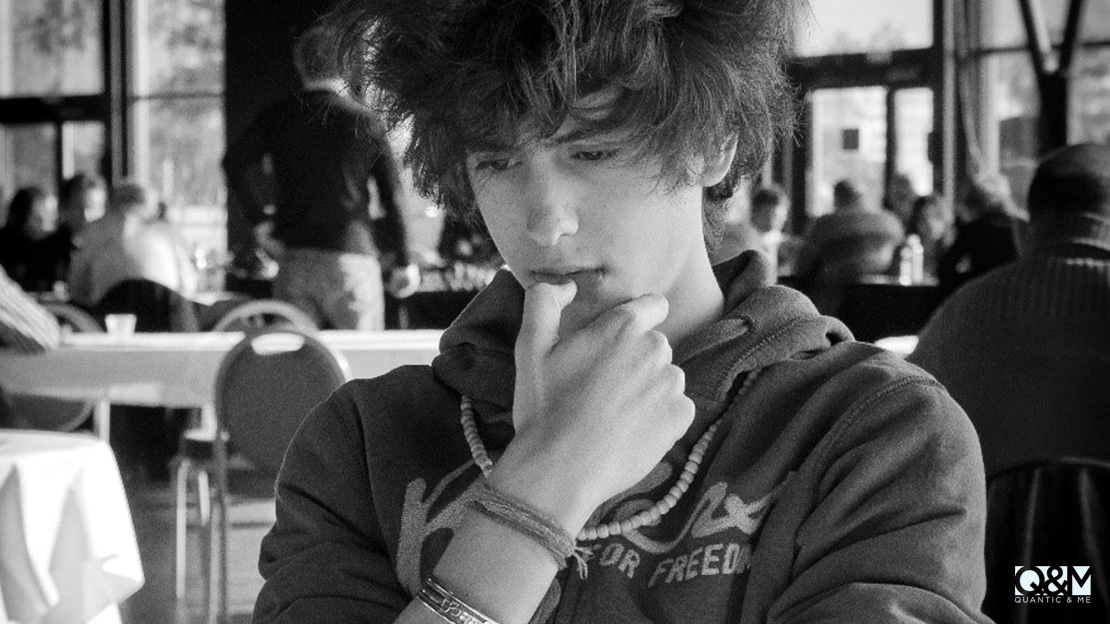 QD: All right! What does your perfect Friday night look like?
The basics would be:
A good company
Good entertainment
A good meal, such as eggplant pizza, Fideuà (a type of paella) or Pad Thai.
QD: Do you have a message for our readers?
How we come into the world influences how we perceive it. Never underestimate the impact of pregnancy, birth and early childhood on our thinking patterns. It is never too late to realise this, but also to decide to bring our children into the world in a 'softer' and more conscious way.
QD: Final question! Chocolate cake or Fruit pie?
Anything with chocolate! Only a good strawberry or ispahan can compete with chocolate in my heart.