QD & ME – YOHAN CAZAUX – Gameplay Director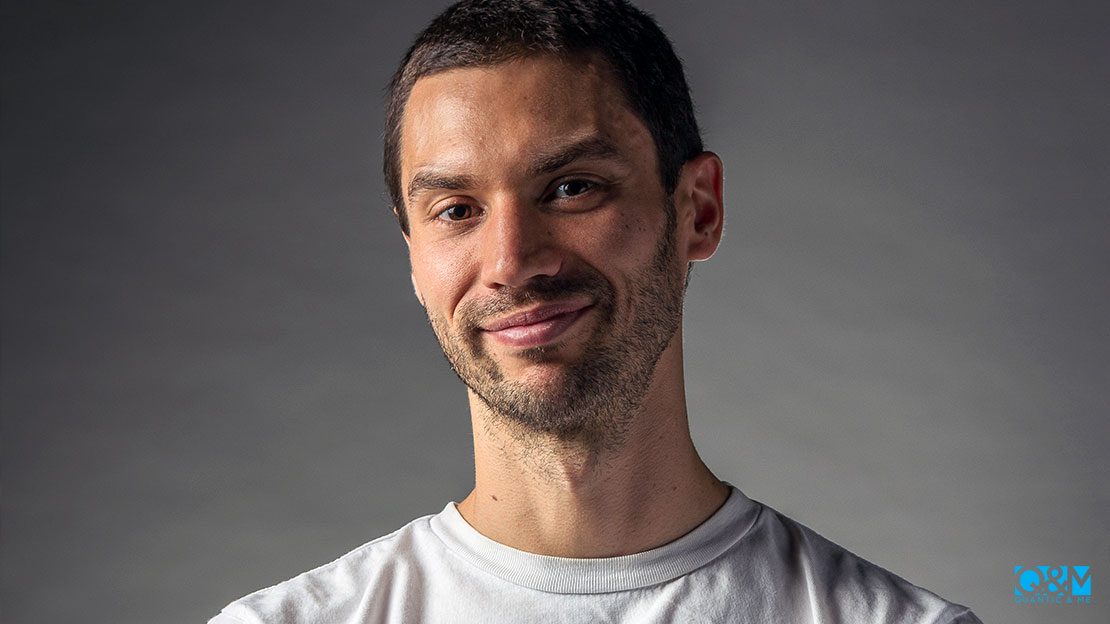 QD: Please introduce yourself! What's your name, where are you from, and what is your role at QD?
Yohan: Hello everyone! My name is Yohan Cazaux, and I come from a small village in the south-west part of France, called Saubion – which was less than 1000 inhabitants back when I was living there. It's close from Hossegor, the French surfing capital! I am now settled in Montreal since 2012. I recently joined Quantic Dream in Montreal as the Gameplay Director.
QD: How did you come to work in the video games industry? Was it a lifelong dream, or did you luckily stumble into it?
Yohan: I always had this idea in my teenage mind, without really knowing how to do it. I studied 2 years in programming, followed by a year in applied arts… I couldn't decide between the technical and artistic side, I had in mind to define the playing experience. Then I had the chance to meet some people from the (late) Tiwak studio during a year of study in Montpellier, who put words to what I was looking for: Game Design!
Then I moved to Valenciennes, in northern France, where I got my Master's degree in Game Directing at Supinfogame in 2007. So, it was there all along. ?
After graduating, I started at Ubisoft and spent almost 14 years there. First as User Researcher at the Playtest laboratory in Paris, before joining the Editorial team as Game Content Manager: I oversaw the Assassin's Creed brand for everything concerning Game Design. This position led me to travel quite a bit, especially to Montreal, a city that quickly won me over. So much so that at the beginning of 2012 I moved there ? Here I started working as Senior Game Designer on Assassin's Creed Black Flag and Assassin's Creed Origins, then Lead Project Game Design on Assassin's Creed Valhalla.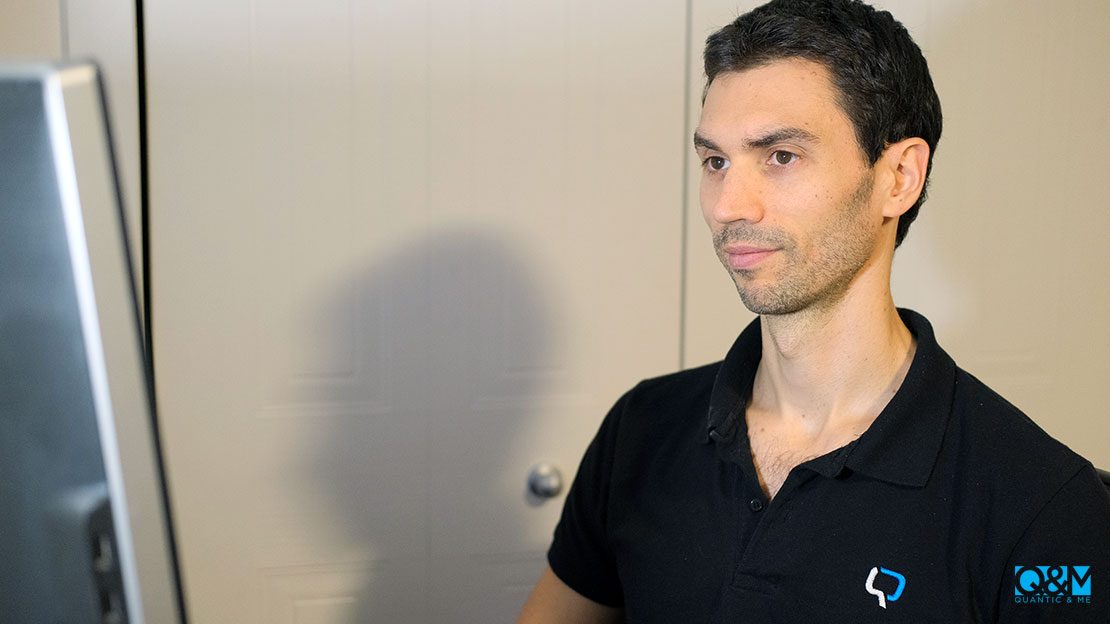 QD: Let's talk about your job at Quantic Dream! Could you elaborate more on your role, and the role of your team?
Yohan: My role involves everything that revolves around the production of our action gameplays to support David Cage's vision. Defining the work pipeline, leading the team here for the design and production of the gameplays, and ensuring a good coherence and symbiosis between action and narration alongside David and Gregorie Diaconu.
QD: Tell us more about the members of your team. Any fun story to share?
Yohan: Since our Montreal studio has just opened, I am still in the process of building my team. But I promise I'll put aside future juicy anecdotes for a 2nd round of interview!
QD: Can you describe to us a typical day for you? Does a typical day even exist for you?
Yohan: My days are above all a lot of informal discussions with the team to follow up developments, and after reading and analysing the scripts, we reflect together on the definition of the action sequences. I also spend some time writing design documentation, having formal meetings, and since the Montreal studio is brand new, I'm also recruiting people. It all mixes in a chaotic way, otherwise it wouldn't be fun. ?
QD: What are your external inspirations that are reflected in your job?
Yohan: I'm a great admirer of Nintendo's games and philosophy, which always have very clean and simple game mechanics, but which combine to create great situations. That's how I approach my designs, trying to find that purity and quality of gameplay and build the "toy" that will make moving the character for example a pleasure.
Also, I've always liked being outdoors in nature, in a quiet place, and this is reflected in the way I work: I always approach things in a calm and relaxed way.
QD: Be careful, BIG question… What are your favourite games?
Yohan: Um, the list could be a long one, so I'm going to stick to relatively recent things! Let's go with the series God of War, Uncharted and The Last of Us for their fantastic mix of solid gameplay and high-flying production. Then there's Bloodborne for its combat mechanics and crazy atmosphere. Super Mario Odyssey – a little haven of joy – and The Legend of Zelda: Breath of the Wild – a nice breath of fresh air for open-worlds. The trilogy Ico / Shadow of the Colossus / The Last Guardian, for their calm and contemplative side that suits my personality. The recent remake of Tony Hawk 1+2, which sent me right back to my high school years. Ah and Rock Band because… Bah Rock Band, what! And if I had to name one game that really made an impression on me and made me say "wow", it would be The Legend of Zelda: Ocarina of Time. I'll never get over the initial choc the day I put it in my Nintendo 64 for the very first time.
QD: Tell us more about your hobbies outside of work.
Yohan: Surfing, although the practice in Montreal is limited ? But when I come to France I quickly find myself in front of the ocean. So, a lot of sports to keep in shape, like fitness, kickboxing and karate, while waiting for the waves.
Then there's photography, which I've been practicing for about ten years. It's rare that I go out without a camera in my pocket! I love to shoot film on occasion and try to recreate this feeling when I'm in digital; I'm living a great love story with my X100 on this point, for those to whom it speaks.
I'm also a big fan of comic books, with my heart swinging on the Marvel side. When I grow up, I'll be a superhero! And before I was a parent, I used to go to a lot of concerts of all kinds. But that was before.
QD: All right! What does your perfect Friday night look like?
Yohan: On the beach of Seignosse to enjoy the sunset, a pure moment of communion with nature…. Until my kids send a couple of snowballs in my face to remind me that it's winter and that I'm still in Canada ?
QD: Do you have a message for our readers?
Yohan: I love you 3000.
QD: Final question! Chocolate cake or Fruit pie?
Yohan: I have a confession to make… Don't judge me, but I don't really like chocolate. Bring me some fruits instead, please! And speaking of this, you can easily bait me with anything mango based.