QD & ME – MÉLANIE SFAR – TECHNICAL DOCUMENTATION MANAGER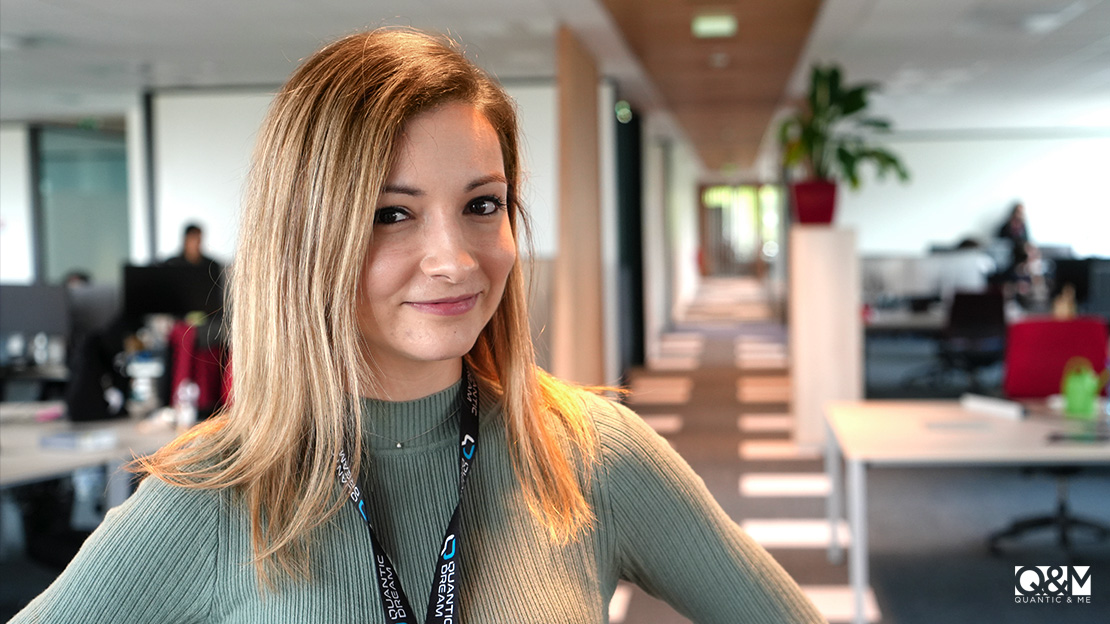 Quantic Dream: Can you introduce yourself? What is your name, where are you from and what is your role at Quantic Dream?
My name is Mélanie, I'm 30 years old, I'm from the Val d'Oise area, north of Paris, and I'm the mother of two little dinos 😀
I'm in charge of Documentation in the Research & Development department of Quantic Dream since 2022.

Quantic Dream: How did you come to work in the video games industry? Was it a lifelong dream, or did you luckily stumble into into it?
This is my first experience in the video game industry, and it is quite by chance that I found myself at Quantic Dream. After several years of technical writing in software publishing (Insurance, Payroll, HR), I had the opportunity to pursue my career in this exciting industry. It's a real chance that I didn't hesitate to take!
Quantic Dream: Let's talk about your job at Quantic Dream! Could you elaborate more on your role, and the role of your team?
After a year on my own, we are now three in my team and our work covers several topics. On the one hand, technical writing: alongside other teams (Tools, Game Building…) our role is to test Quantic Dream's in-house tools and their associated documentation. We also contribute to the Technical Documentation so that it can be delivered in a structured, clear and precise language, and above all in line with the profile of the people involved.
On the other hand, we facilitate the drafting work for all the departments: reorganisation of the database, proposal of templates, research of tools, implementation of processes, and we always consider the needs and feedbacks of our colleagues!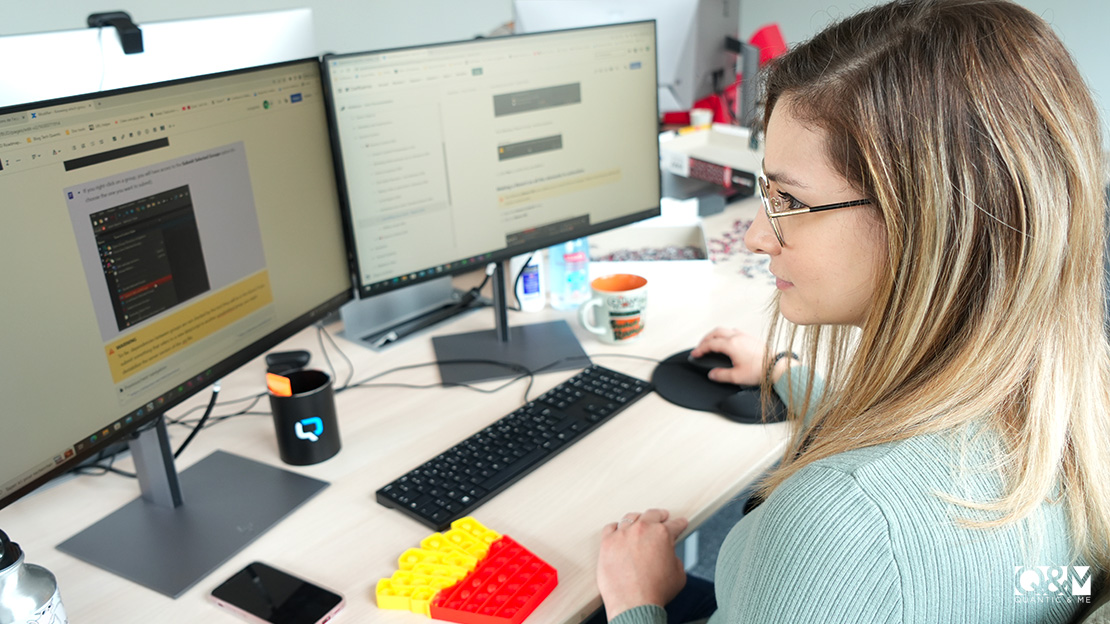 Quantic Dream: Tell us more about the members of your team.
My team was only created a short time ago, so I don't have any special story yet, but I'll take advantage of the question to describe the teams around me in two words: kindness and talent. It's a chance to work in an environment that is as human as it is exciting!
Quantic Dream: Can you describe your typical day? Does it exist for you?
I don't really have a typical day and that's what I love about this job! Depending on the features to be documented or the subject to be dealt with, I never do the same thing, and I talk and work with people from different teams.
Quantic Dream: Are any of your external inspirations reflected in your work?
I would say smile (😊) and good mood, which are essential for me. Another "outside inspiration" of great importance, both at home and at work: always have sugar nearby!
Quantic Dream: Here's a BIG question… What are your favourite video games?
I don't really have a favourite game, but I spent many hours playing the various Rayman games on PlayStation during my teenage years; otherwise, I'm a big fan of car racing games, especially Gran Turismo!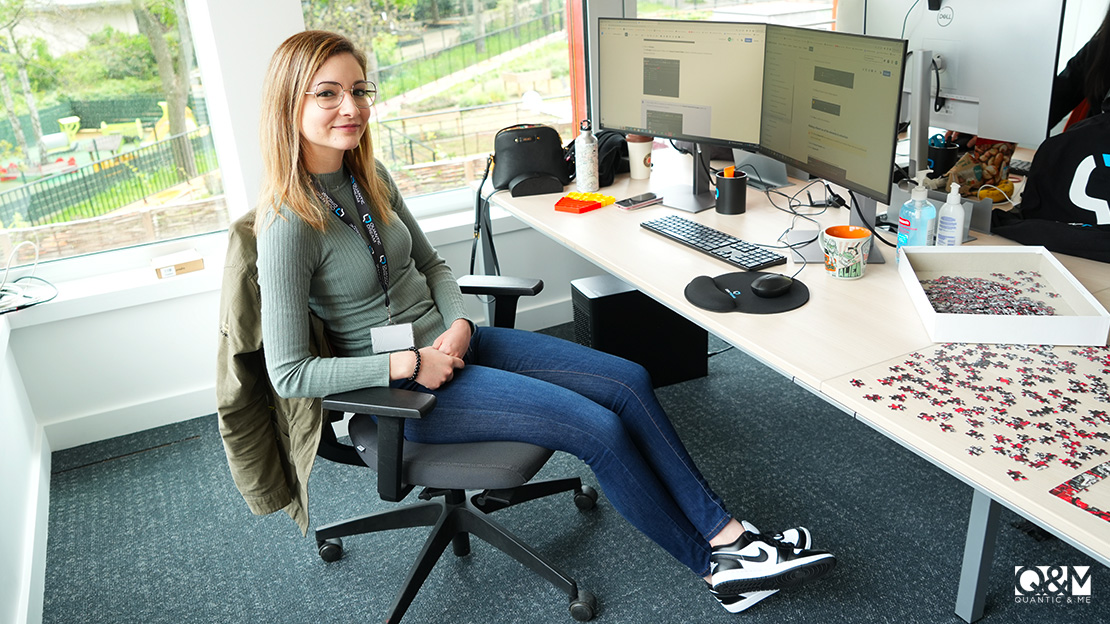 Quantic Dream: Tell us more about your interests outside of work.
The list is too long! Music, puzzles, soccer (on TV or at the Parc des Princes stadium in Paris, whenever I can) and sneakers! Don't ask me how many pairs I own; I don't even know 😀
Quantic Dream: All right! What does your ideal Friday night look like?
My Friday evenings are never the same! It can be a night out with friends over pizza and a good board game – classics like Monopoly (and I don't like to lose!) – or a family TV night in my elder kid, who is just starting to discover Disney classics.
Quantic Dream: Do you have a message for our readers?
A few lines from a song that I have been repeating to myself since I was a little girl at every moment of stress:
"Don't worry, be happy!
In every life we have some trouble,
But when you worry you make it double!
Don't worry, be happy!"😊
And now you also have it in your head 😀
Quantic Dream: Final question! Chocolate cake or fruit pie?
A white chocolate and raspberry fondant cake! But those around me know that I have a very slight addiction to sugar and especially sweets!