TIME TO DIVE 'UNDER THE WAVES' 
The time has come to go Under The Waves, the new narrative-driven adventure game imagined and developed by Parallel Studio, and published under the SPOTLIGHT by QUANTIC DREAM label! Under The Waves is out this Tuesday, August 29, in digital format on PC, PlayStation 5, PlayStation 4, Xbox Series S/X and Xbox One. A deluxe physical edition, which includes an art book and exclusive stickers, is also coming to PlayStation 5, PlayStation 4, Xbox Series S/X and Xbox One on the very same day.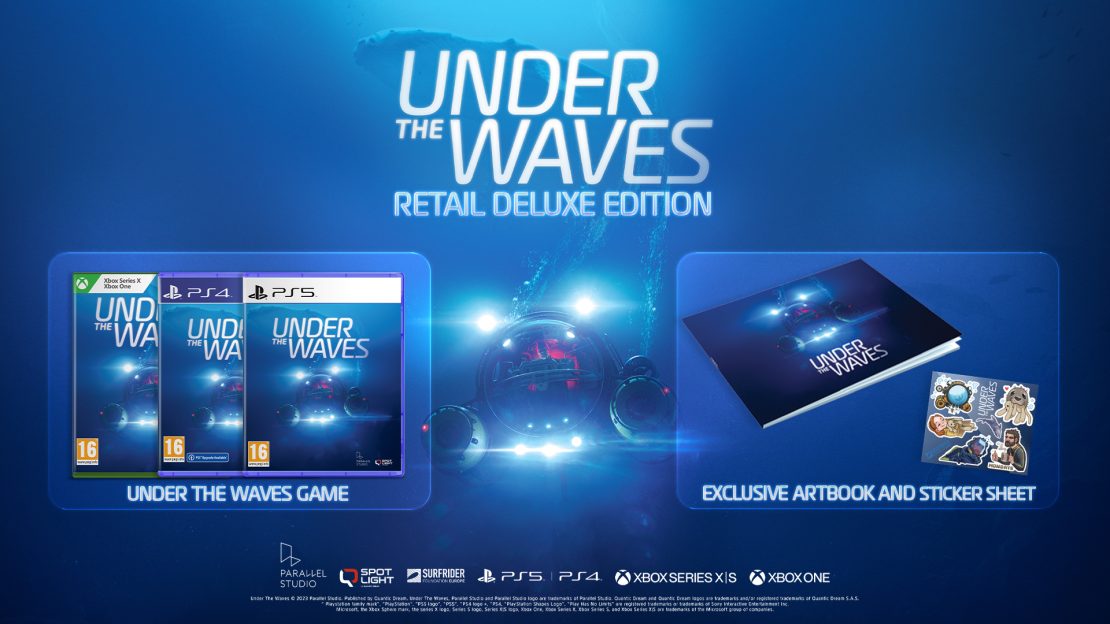 Besides its powerful narrative and stellar art direction, Under The Waves also stands out for the unique collaboration between Parallel Studio, Quantic Dream and Surfrider Foundation Europe. Surfrider provided research documents and feedback to Parallel Studio's development team which allowed them to add context to Stan's adventure, whether through log entries on the environment and characters, dedicated trophies/achievements, and more. The goal is to bring informative messages and raise awareness on ocean and coastal protection, the dedicated cause led by Surfrider all around the (real) world!
You can learn more HERE.
Now, on this launch day, we also wanted to share an insight on the fantastic work achieved by Parallel Studio on Under The Waves. Watch the behind-the-scenes video below to discover how this adventure was brought to life!
Buy Under The Waves on the platform of your choice : PS5 PS4 XBOX STEAM EPIC