QD Reacts: Xbox Games Showcase 2020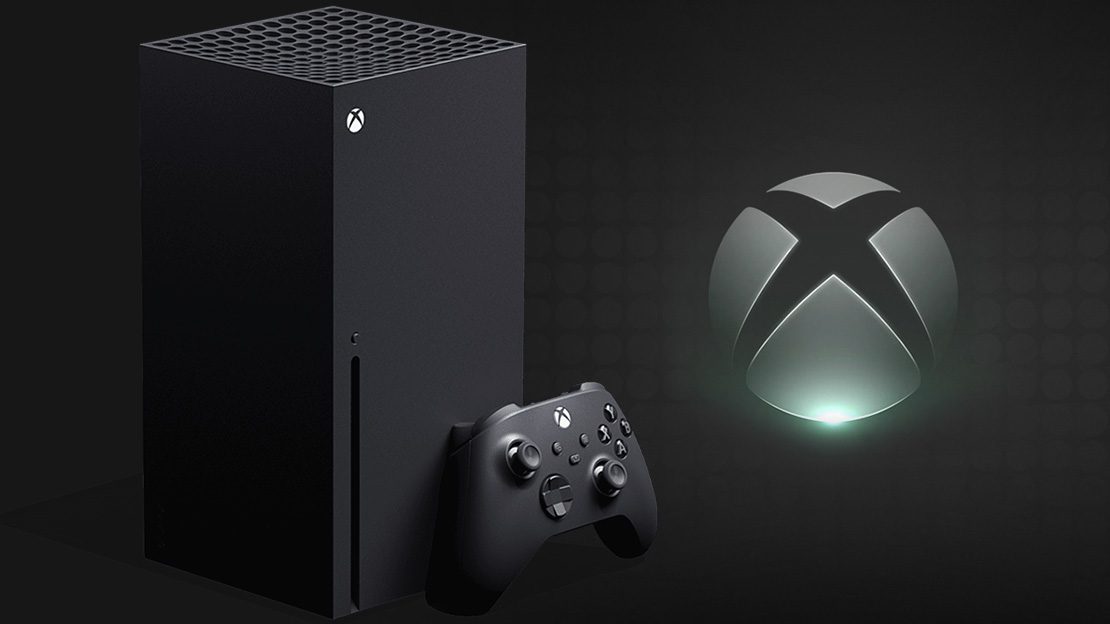 A month after Sony's impressive PlayStation 5 showcase – to which some of our devs react here – Microsoft jumped into the water with its next gen Xbox event: a classic livestream format with a tremendous amount of trailers. World premiers, cinematics, gameplay sequences, you name it! You know how we roll at Quantic Dream: we sat down with some developers from the studio to ask them for their very first impressions on Microsoft's take on what the future of gaming will be.
What's your very first impression of this reveal?
Greg – Associate Game Director
I thought there are some good things coming up such as the announcement of Fable, the new Obsidian game, Avowed, these are very big names and I can't wait to see some gameplay on that, see what the near future holds. In all of the games shown during the showcase, we're already seeing things that are starting to use the power of the next Xbox, like The Medium, with gameplay and narrative mechanics that will only be possible with the next gen. If I had to compare it to the PlayStation 5 showcase, I'd say that Sony has focused more on gameplay, while Microsoft highlights the Game Pass. This ability to play a whole bunch of games for a monthly subscription might change everything! This is the famous promise of the "Netflix of video games," an old dream that goes back to the beginnings of dematerialized distribution. To think that games will be available this way, as soon as they are released, just like movies and series already are, I think will revolutionize the way we deal with video games.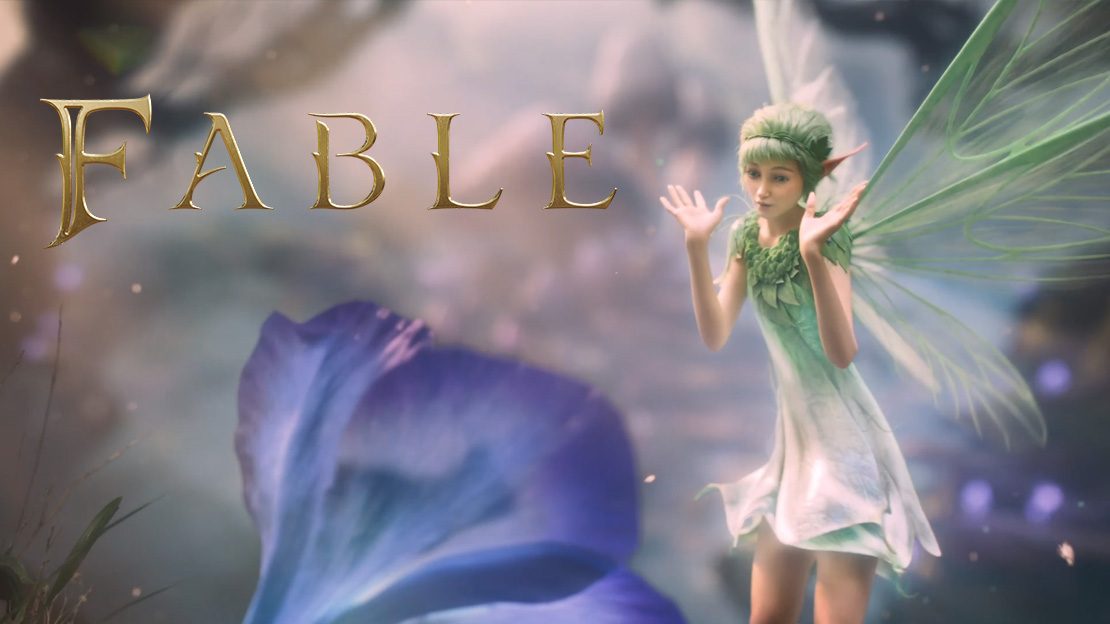 Ronan – 3D Engine Director
Microsoft has bought a lot of studios lately, and they've all started working on the Xbox One; that means a lot more First Party content, which is a very positive thing. But I'm a little disappointed, though, bescause we've seen mostly cinematics and trailers rather than gameplay; every time you'd see a game, you wonder whether it's a pre-calculated cinematic or a real game. I would have liked to have seen more footage of the games themselves, as trailers don't necessarily mean they're made with the game engine itself. On Senua's Saga: Hellblade 2 for example, we only saw a video of the preparatory work in Iceland, instead of seeing how it's supposed to look in the game. Same goes for Fable: is it the game or just a small promo scene created for the showcase? In the end, the most advanced thing we've seen, apart from Forza Motorsport, which we know will be beautiful as always, is Halo Infinite. Okay, so it's not incredibly beautiful, but on the one hand it can still change until launch, and on the other hand it has to to run on both Xbox One and Xbox Series X, and on PC. Generally speaking, what I keep in mind from this showcase is all the games that bridge the gap between the two generations of Xbox, the current one and the next one. But it's true that, overall, I can't see anything that can't be done on current consoles. On the other hand, Sony only brought PS5 games to the table in its own shwocase, which are ultimately more impressive, while paradoxically the Xbox Series X is supposed to be more powerful, as far as everybody knows. So there's that; now, aside from that, I'm very intrigued by the Game Pass: how will game creators be paid for their work here? We'll see if Microsoft moves towards a model where the creator is paid according to the success of his/her game, or if Microsoft buys the title once and for all. Either way, Xbox communication is skillful, they've really put some thought in their strategy. But whether it's Microsoft or Sony, you can sense that they might be holding some stuff back; it's going to be a few years before we really see the power gain of these machines, that's for sure.
What's the game that stood out the most, in your opinion?
Greg
The Medium, indeed, is the one that interested me the most, with innovative game mechanics. And then a big shout-out to As Dusk Falls, the first game from the Interior/Night studio created by Caroline Marchal, a friend and former colleague from Quantic Dream! I was very happy to see that Microsoft puts independent productions on the same level as blockbusters. And seeing the label "interactive drama" made it even more heart-warming. (laughs) I also cant' wait to see what Playground Games is going to do with Fable. It's going to be a little different from the previous episodes in terms of art direction, and it's made by a studio that is used to making games that have nothing to do with this saga, so I'm curious. I'd say doubly intrigued, because the studio comes from the racing game on the one hand, and on the other hand because it's the first Fable that is not made by Lionhead Studios, with the original team behind it. And on Halo Infinite, let's say they showed everything that fans expect; the game is still in development, there's potential, I'm curious to see what it's going to look like in the end. I really liked Balan Wonderworld too, the game by Yuji Naka and Naoto Oshima, the creators of Sonic the Hedgehog and NiGHTS, because I'm a fan of NiGHTS into Dreams. Balan seems like the kind of game that's not so common these days, with its dreamy atttitude, a sense of wonder. It looks fun and that vibe is much needed right now! I've noticed that it is planned for all current and future platforms, though. In my opinion Microsoft didn't come so much to show a new generation as to present a vision of video games that becomes very inclusive, allowing a maximum number of people to enter the Xbox universe.
Ronan
Halo, I've never played it too much, I'm more of a PlayStation guy. I had mostly played the first episode at a friend's place when I was younger, it was cool, we had a blast. Visually, Halo Infinite isn't stunning, but it's an open world and I'm waiting to see the game finished before I can really decide whether I like it or not. And then Halo is always very well set, there's nothing but good things to be said here. I also enjoyed Everwild, which looks pretty good; it's visually amazing, with that big hairy creature we saw, the game looks like a neat cartoon. About Fable, with the fairy and the frog, I don't know what to think about it, I need to see more, frankly. I'm also fond of Interior/Night's new game, As Dusk Falls, I can't wait to see Caroline (Marchal)'s work here, and not only because obviously, she's a friend. I knew that she had a rather tight budget, but the result looks very interesting, and it will probably show that technique is not always essential on this kind of game. Generally speaking, I'm curious to see which games will be in the launch line-up, among all the ones we've seen during the event. And overall, the fact that we've seen so many First Party games is very positive, Microsoft is showing that things are moving in the right direction. So a lot of surprises, that's very good.
On the current gen, PS4 and Xbox One, we have quite similar design ideas, but on the coming gen it's night and day. What do you think of this Xbox Series and its controller?
Greg
The design of the console, I find it "utilitarian.". It's not the prettiest object in the living room, but it'll fit in anywhere, and they really pushed the "box" aspect of the Xbox. The controller is mostly an improvement of what's been done for several generations now, that's it.
Ronan
The controller might be a little too big for my taste, I would say; as for the console's design, I'm not sure how I feel about it. In fact, I feel like Sony designed the Xbox Series X and Microsoft designed the PlayStation 5! The monolithic side of the Xbox, all black, it evokes a bit of the PS2/PS3 spirit, where the PS5 could be akin to the descendant of the Xbox One and Xbox 360. It's funny, even the Xbox controllers have followed the black design once lead by the DualShock line! Microsoft took the classic path, while Sony went a little bit riskier; but basically what I'm interested in is which one has the more compact design.
Based on everything we've seen of it so far, will you buy the Xbox Series X on Day One or will you wait a bit?
Greg
One thing's for sure, I'll buy it the day Fable and Hellblade 2 come out ! (laughs)
Ronan
I'm a Sony fanboy, as I said earlier, I've accumulated too many games on PlayStation and honestly their First Party exclusives are more appealing to me. For the Microsoft exclusives I like, I will go through xCloud and the Game Pass to access them from a small laptop. I can't wait to see how it all works out, anyway
Now that we have a rather clear image of what both Microsoft and Sony are up top next, how do you see things evolving?
Greg
The two consoles have different advantages: Xbox has the computing power, PS5 the data reading speed. Microsoft has signed with a lot of studios, it's impressive, Sony still has its big exclusives, but once again the Game Pass may be the real game changer here, shaking up things as we know them. For cross-platform titles, it's going to raise a lot of questions though and I'm curious to see how it will evolve. It's like Netflix, not everybody's on it, but it pushes the competition forward, it's always a good thing. So that's interesting, we'll see if other gaming candidates will launch in the future. Otherwise, to talk about development, from my point of view, in both cases the gain in power will allow us to go much further, and for us developers it's a challenge too.
Ronan
Business strategies are very different: Microsoft wants to make a smooth transition between the two generations, with the Xbox One / Xbox Series and PC approach, while Sony is rather looking to attract attention with its in-house licenses. Speaking of that, I wonder if the recent PC releases are not simply there to drag potential PS5 customers to the PlayStation universe, when Microsoft is trying to attract as many people as possible to the Game Pass.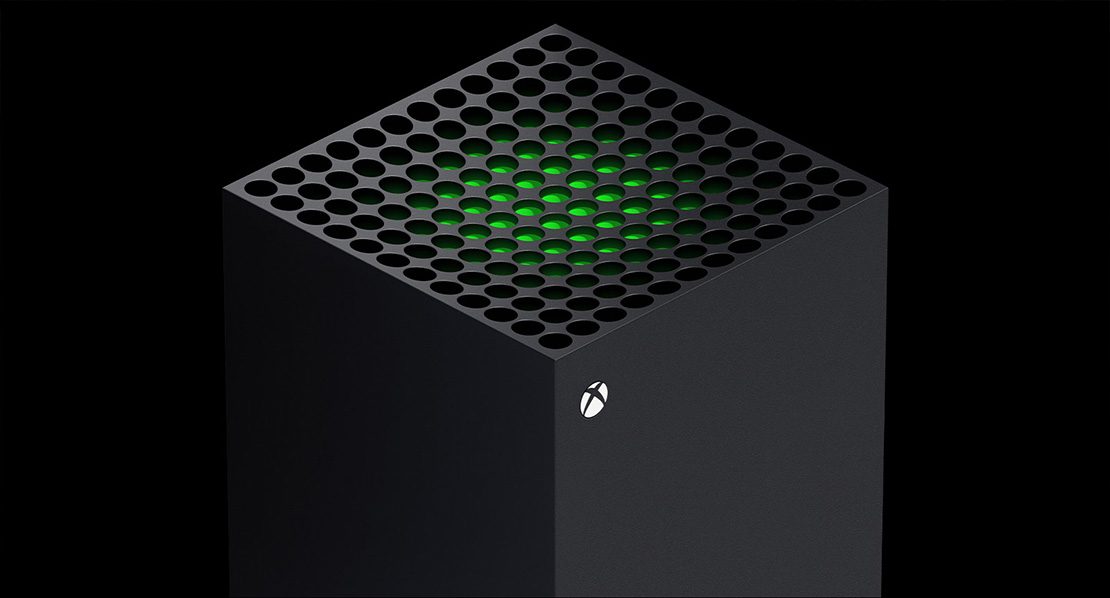 Thank you guys! This initial analysis leads us to believe that the eternal rivalry between PlayStation and Xbox is about to become a thing of the past, with a reorientation of the respective strategies, which could well lead the video game industry to quite distinct grounds on both sides. Let's meet up again for another check-in in a few months!